Our hand made tile range … inspiring and unique tile collections
From large custom designed hand made ceramic tile panels & murals that create a stunning focal point to any room , small friezes and border tiles that give jewel-like accents of bright colours – individual tiles all hand painted in the superbly rich, glossy aquatic colours produced by our unique Ancient Persian glaze system.
If you are thinking of really making a splash  , create your own oasis & try a route that is a bit out of the ordinary !
Some ideas on how to use our hand -decorated tiles … scroll down for our whole range & more info !
Have a good look round our website , there's some great photos with more inspiration
Visit one of our lovely stockists  , they will have some Jaafar Designs tiles on display & have a chat with them as they will have lots of  ideas on how best to use them for your own decor scheme.
Visit our Pinterest boards  for even more ideas & inspiration
Pick up the phone & call us ! We'd love to help out & have a good chat with you so your tiles look as good as possible !
Tel: 01453 547 204
Don't forget … our tiles are all sealed before dispatch , this means they are completely waterproof . You can use them with confidence in bathrooms , kitchens & even outside !
( Tiles bought as gift items have NOT been sealed ).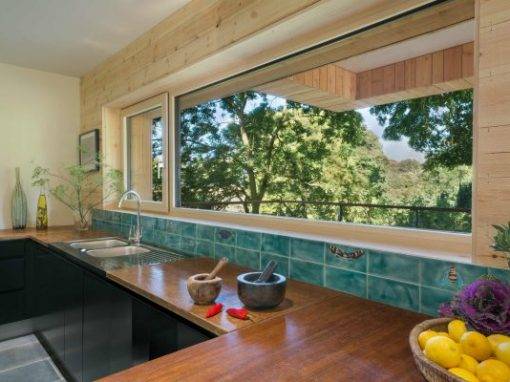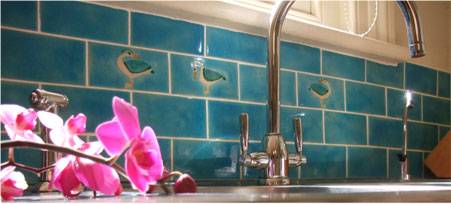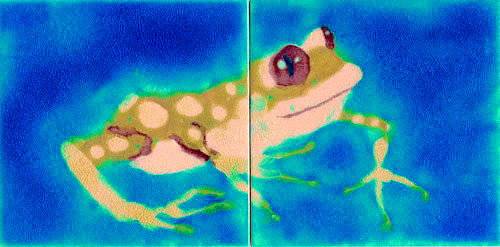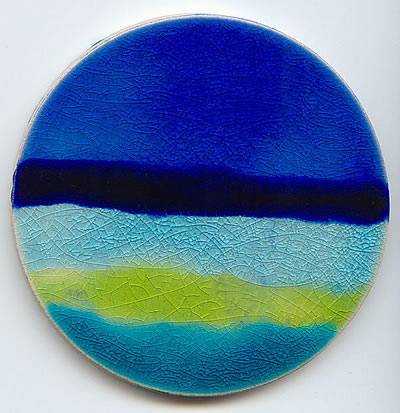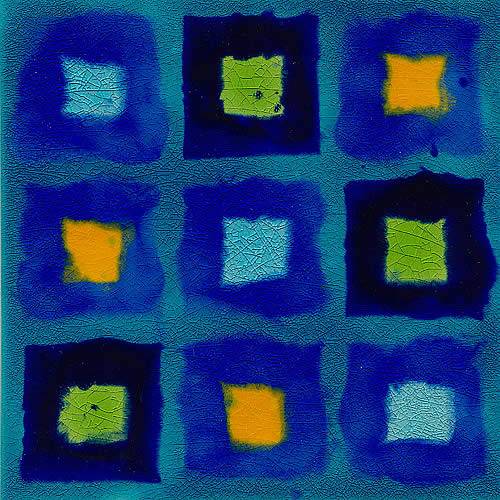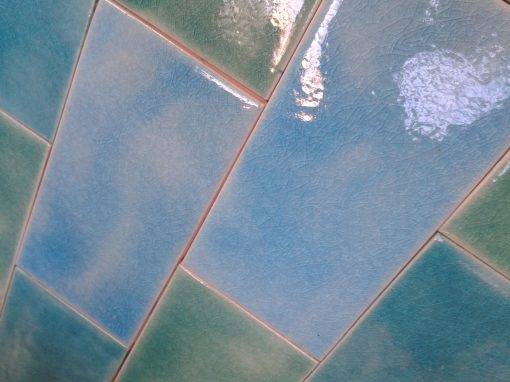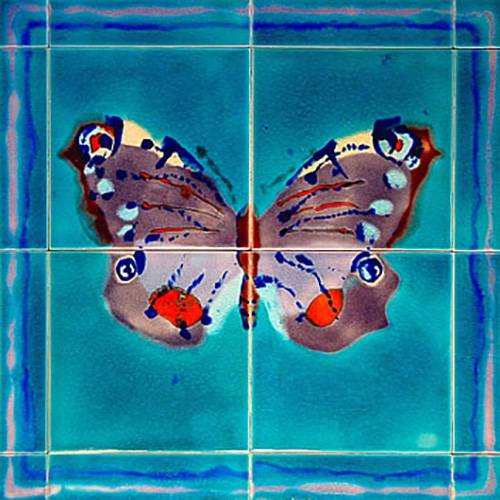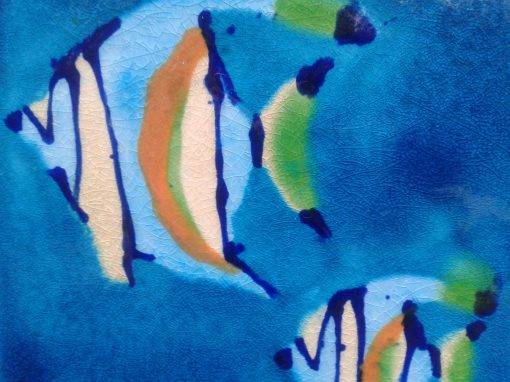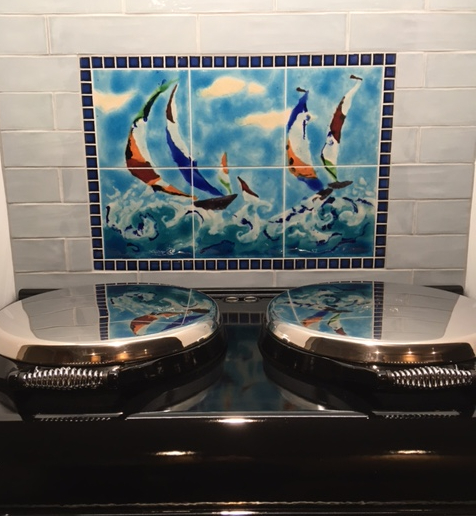 Custom made Yacht mural
for more custom made tile murals , click here
Our hand painted tiles are designed to complement & work with a wide range of other manufacturers tiles e.g. white tiles that can be bought from many other tile suppliers .
For example , Alice & Tom used our 20x20cm picture tiles for their bespoke Yacht mural with a small format 10x10cm cream tile in their kitchen & it looks stunning !
If you prefer larger field tiles which work well in a bathroom , try our 10x20cm Picture tiles with a white tile of  , say , 30x60cms .
How about our absolute classics of a 10x20cm decorative picture tiles with our matching plain brick 10x20cm tile or our best selling 15×7.5 cm picture tiles which look just amazing with their matching 15×7.5cm metro tile ?
Also ,try our 20x20cm decor tiles as a wide border round your bath or shower cubicle with other 20x20cm or 20x30cm white tiles .
Our 5x20cm Picture border tiles look fantastic used as an accent of gorgeous colour between white tiles , the Stokes family in Kent used them with a 20x25cm white tile bought from their local tile shop .
The kitchen is probably the first place you think about adding decorative tiles – it is an excellent place to add real visual interest . A kitchen backsplash is the best way to introduce dramatic focal point in a kitchen & changing your backsplash can make a huge difference , perhaps try a tile mural behind a cooker or sink backsplash ………the Butterfly panels in particular work really well with a smaller 10x10cm or 10x20cm cream tile.
Don't forget , we also do our own range of hand painted plain tiles to highlight & complement our picture tiles or the plain tiles also look beautifully understated used on their own…
They come in many different sizes – including our best selling 10x20cm brick tiles , 15×7.5cm metro tiles and much more…
Try them with a darker grout which will create a nice modern essence.