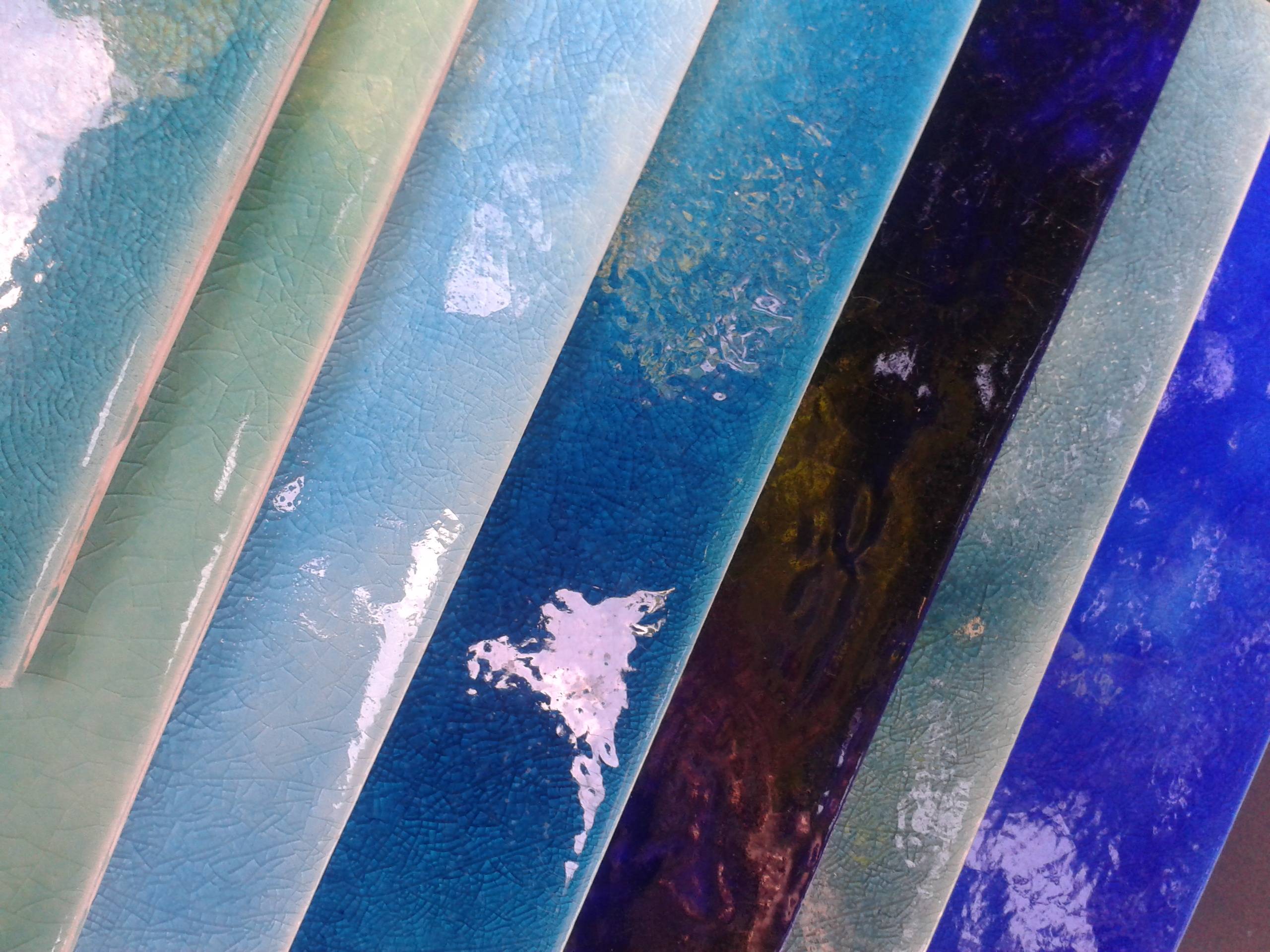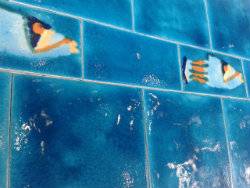 15×7.5cm Picasso Fish tiles look fantastic with plain 15x15cm Turquoise tiles .
NEW ! Soft tones inspired by Spring colours ...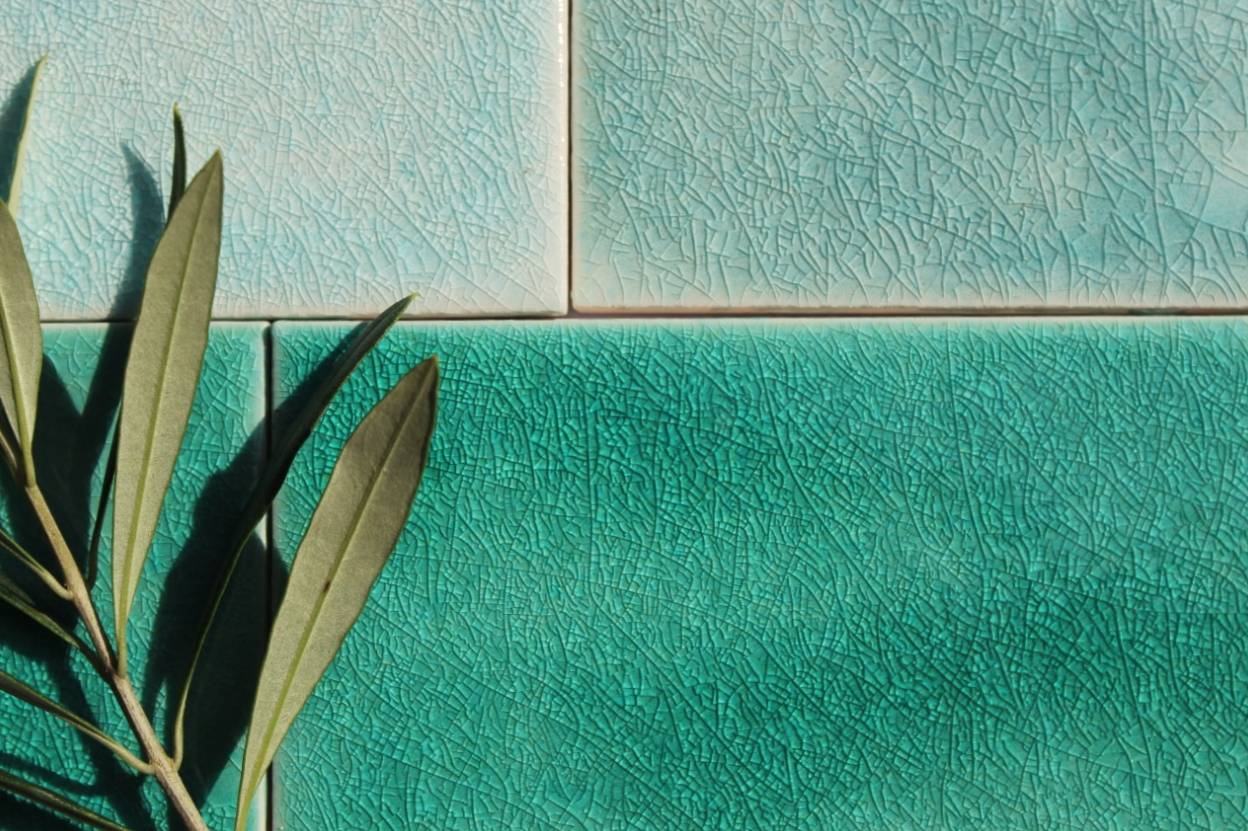 Soft tones Fern , Glacier & Damson available in all our tile sizes – they are perfect for those who love a classic , understated look but still want a rich tone.
They look gorgeous as a kitchen splashback to complement natural materials such as wooden worktops & granite sinks.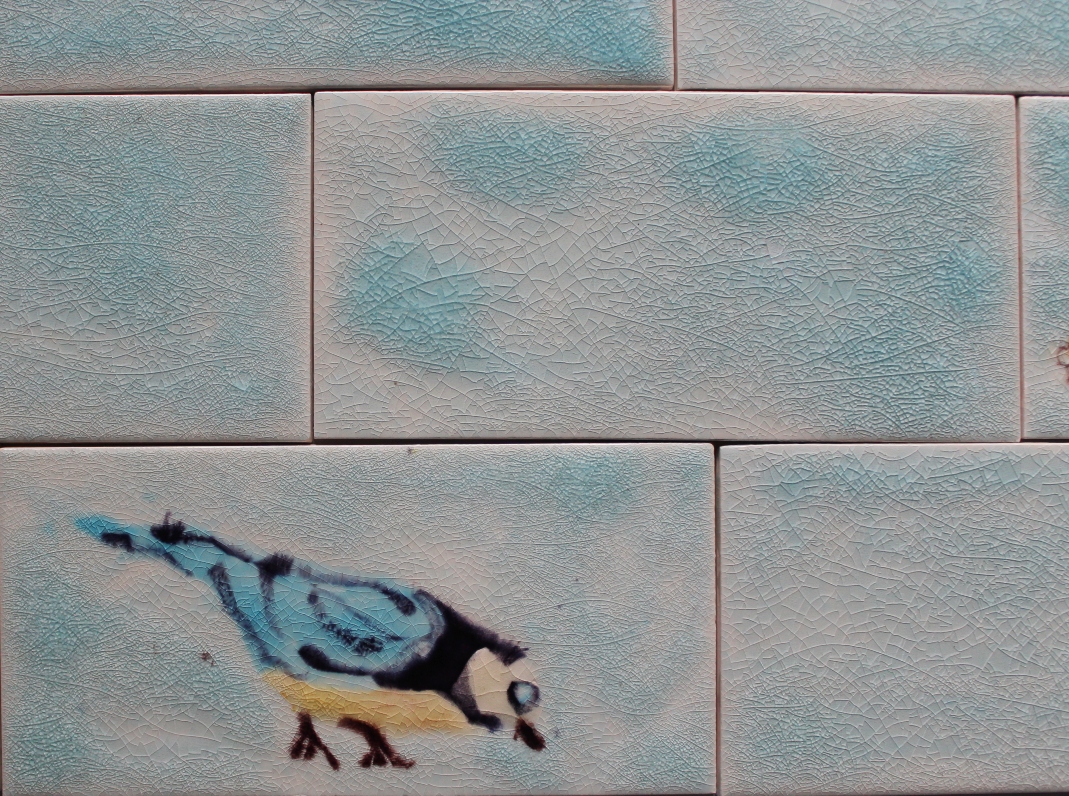 Great Tit with Glacier background colour on metro style kitchen tiles
Plain Persian Glaze tiles … 10 different stunning Blue & Green glazes available … and more !
Use our plain , hand-decorated tiles on their own for a timeless look or they beautifully complement our decorative , picture tiles & panels …..so versatile !
Try mixing the shades  to suit your colour scheme or have one colour for a bold statement to create an eye-catching splashback.
These unique Persian glazes produce amazing , glossy & rich colours that work in any room type … Pale blues & soft Moss look exquisite in a classic Shaker style kitchen as a beautiful , yet oh so practical splash-back  .
How about the exotic Jade or our best selling colour Turquoise as a dramatic border ( many different sizes of border tile available  ) in a shower cubicle with a white tiles that will really show the amazing colours off ? What about using them behind a bathroom basin ?
All our tiles are sealed as standard to make them waterproof …so there's no excuse !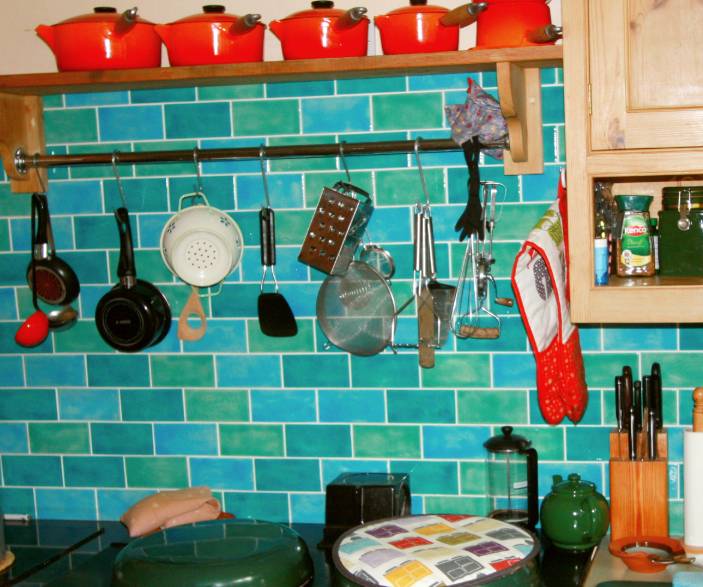 Brick tile format ,  hand decorated kitchen backsplash tiles create a stunning focal point to this lovely customer's kitchen !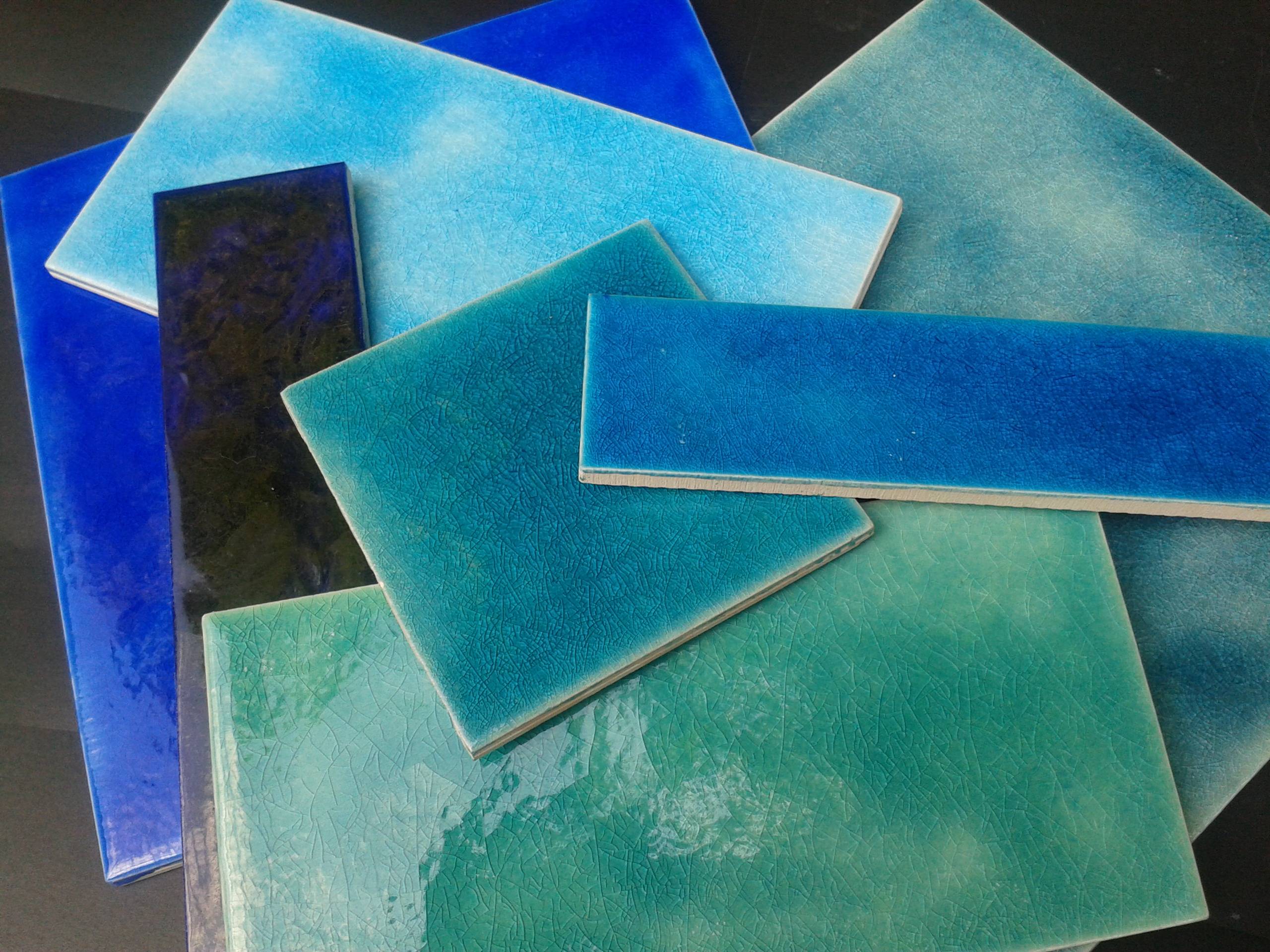 Sizes available
All plain colours are available in any of our tile sizes.
For sizes & the FULL RANGE of our plain tiles , please click here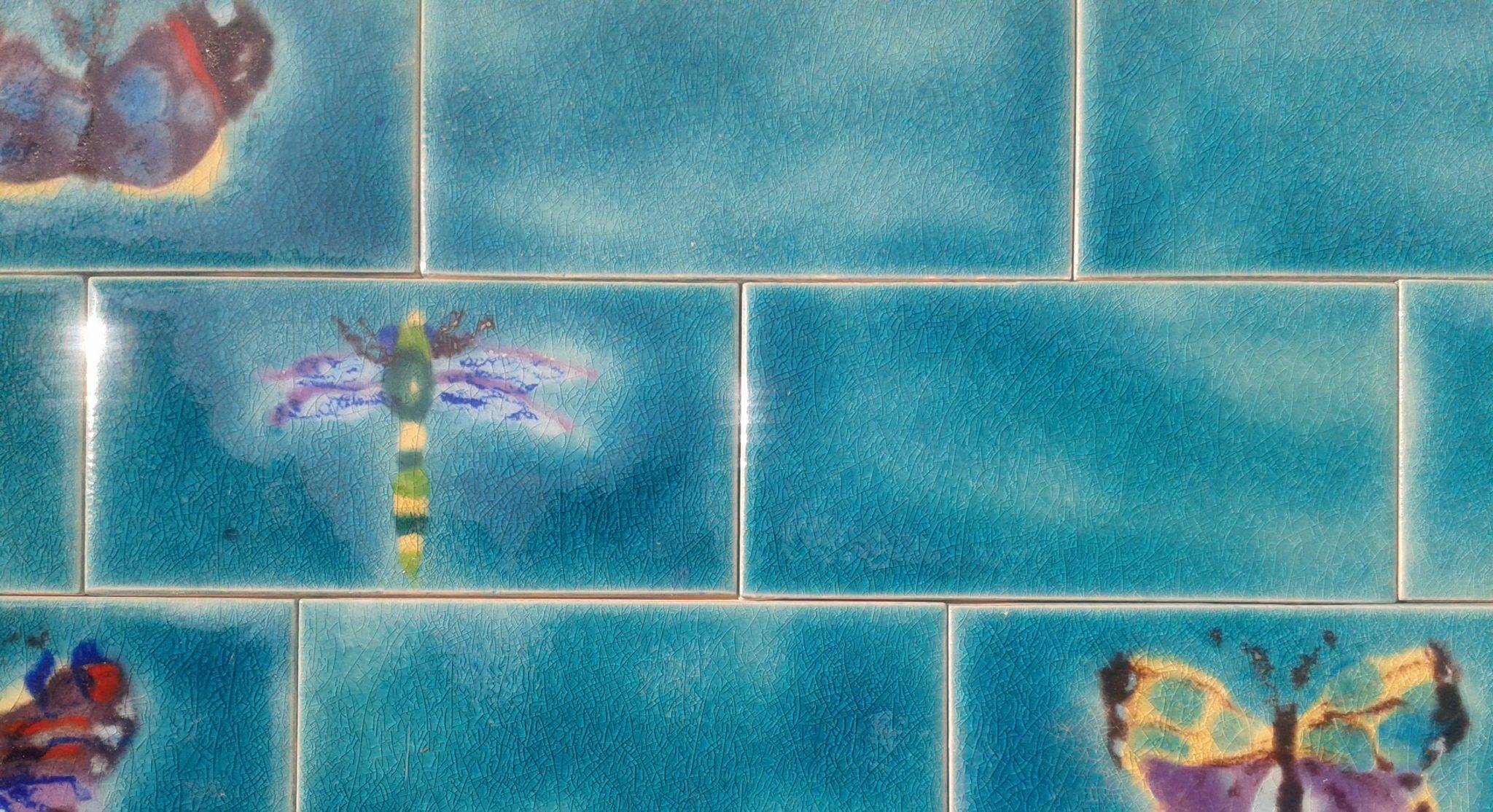 Brick format hand decorated  Butterfly tiles with beautiful Jade background 8 plain Jade tiles.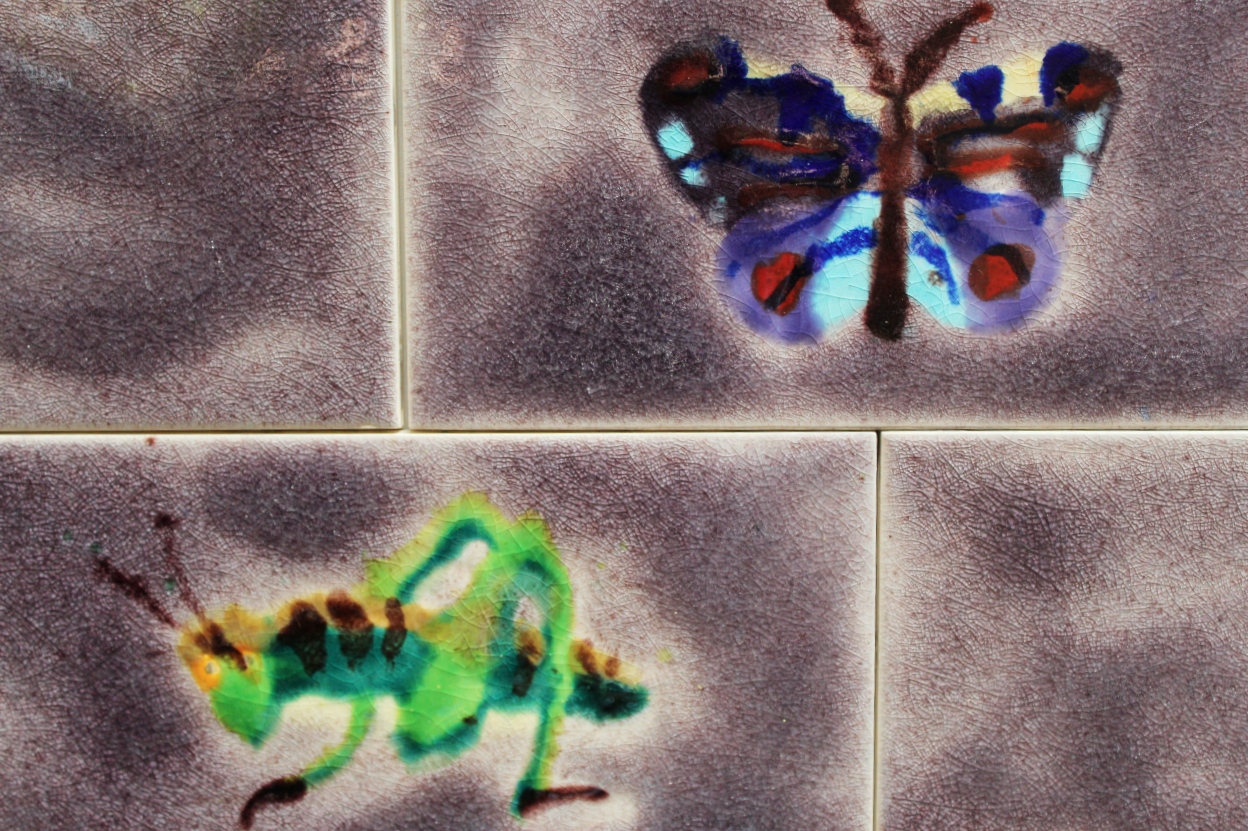 Damson 10x20cm tiles with Crickets & Butterfly