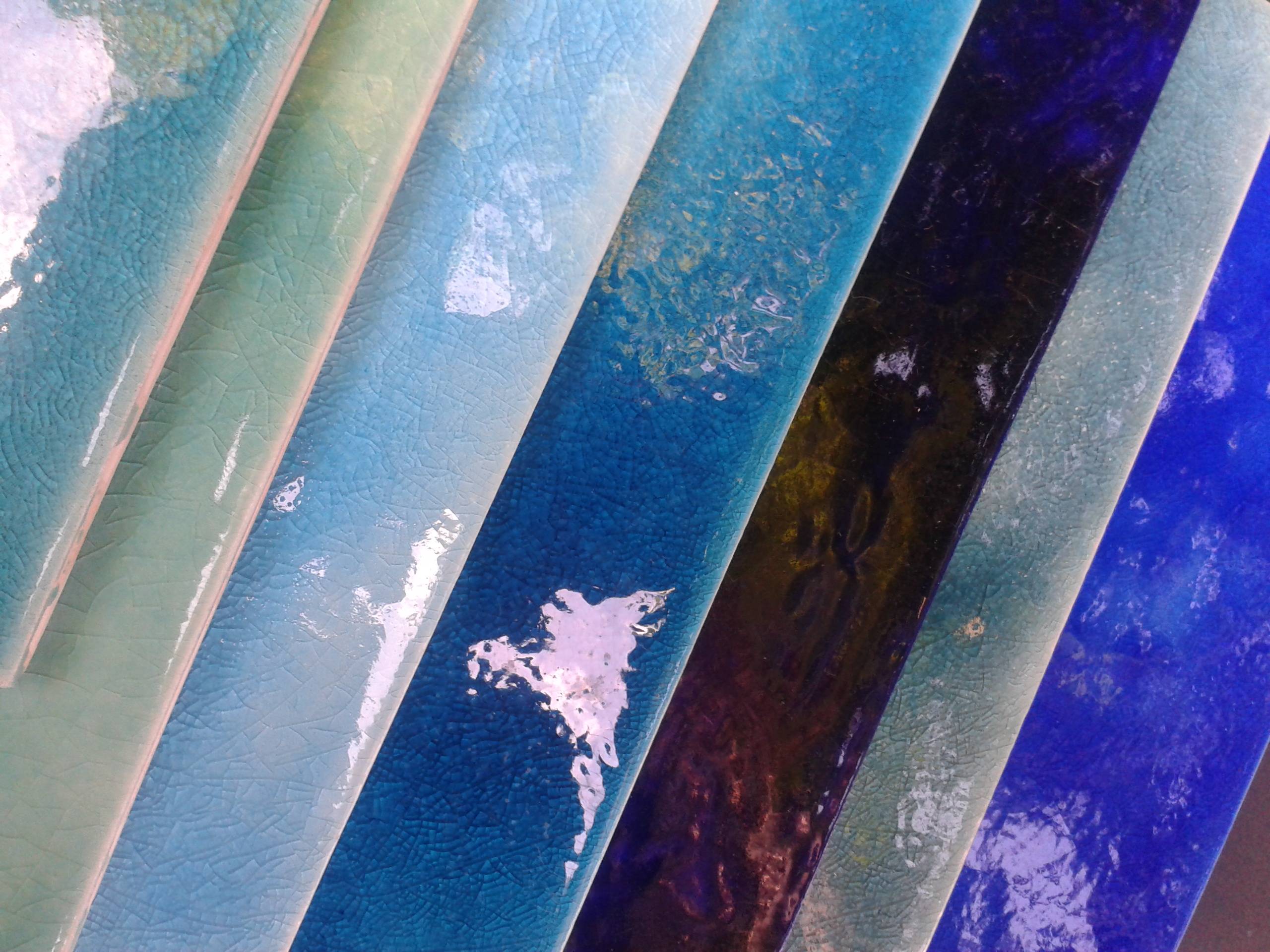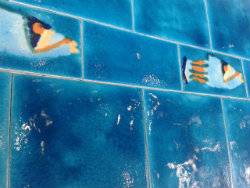 15×7.5cm Picasso Fish tiles look fantastic with plain Turquoise tiles .
Plain Persian Glaze tiles ….. 7 different stunning Blue glazes available
Use our plain , hand-decorated tiles on their own for a timeless look or they beautifully complement our decorative , picture tiles & panels …..so versatile !
Try mixing the shades  to suit your colour scheme or have one colour for a bold statement to create an eye-catching splashback.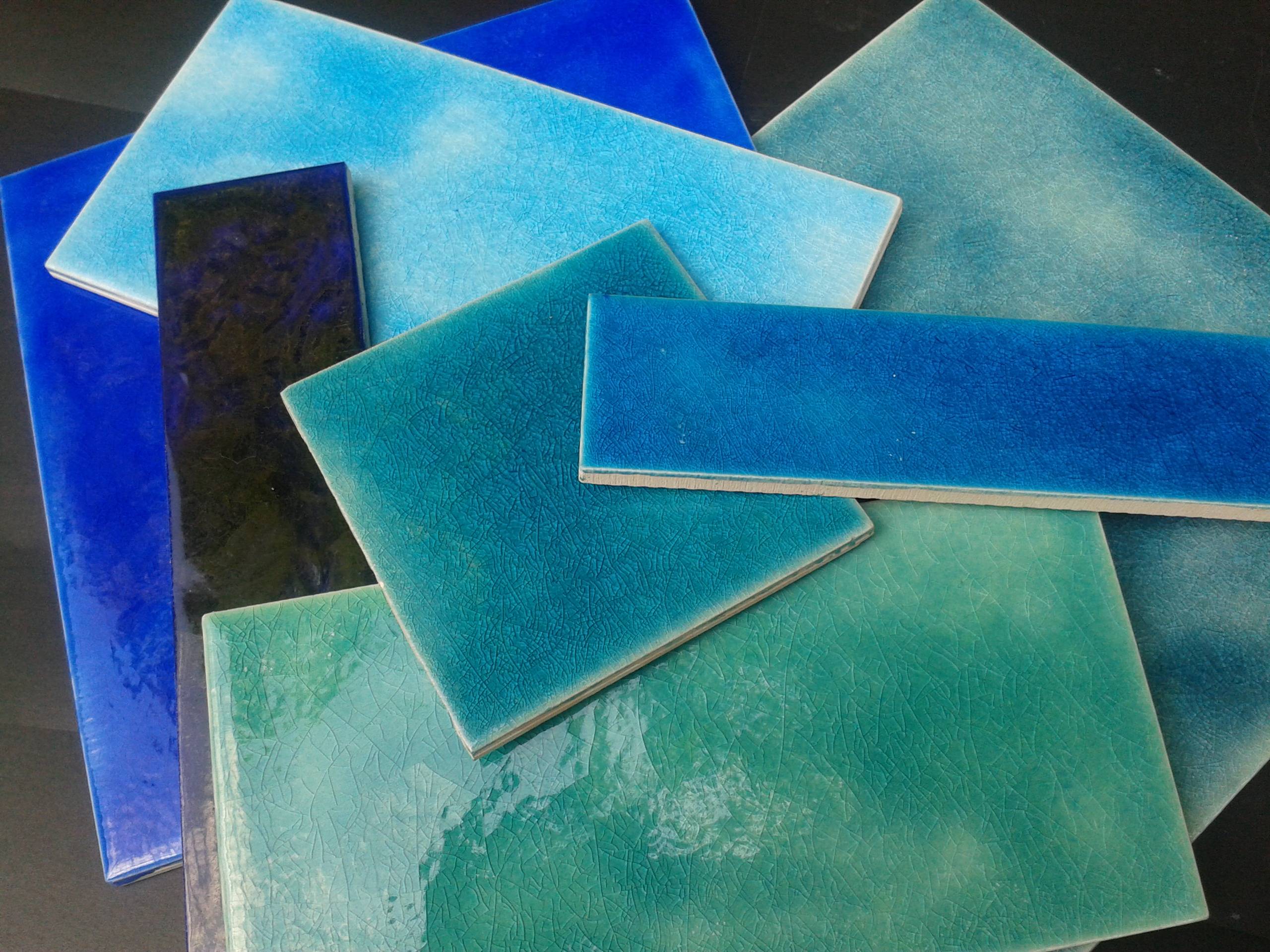 Sizes available
These plain colours are available in any of our tile sizes.
see Plain tiles catalogue page for more details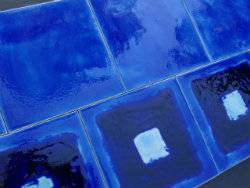 Dramatic Ultramarine plain tiles shown with Florida Square tiles.