Hand decorated tiles as seen in Grand Designs Gloucestershire Treehouse episode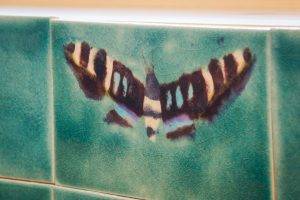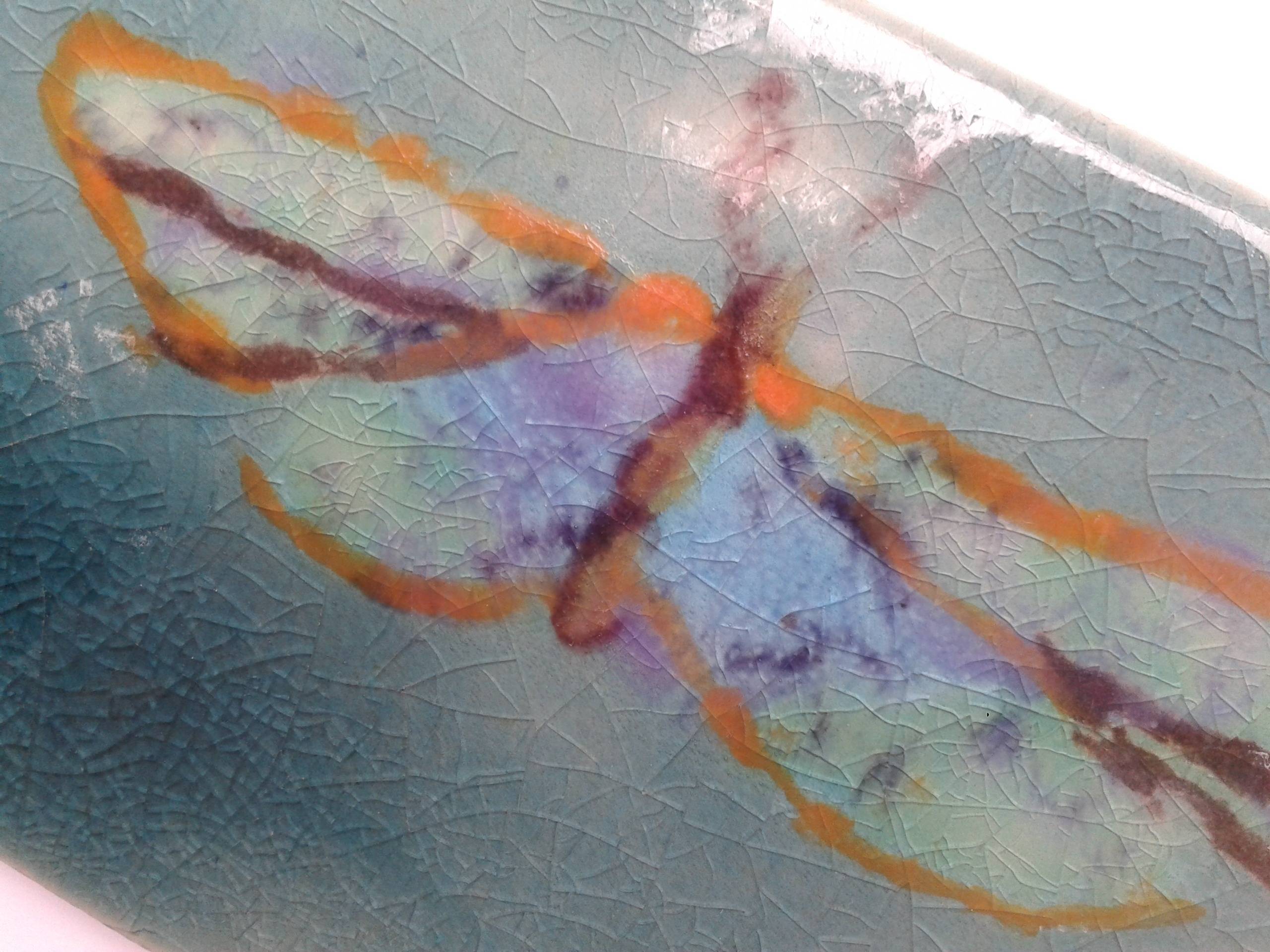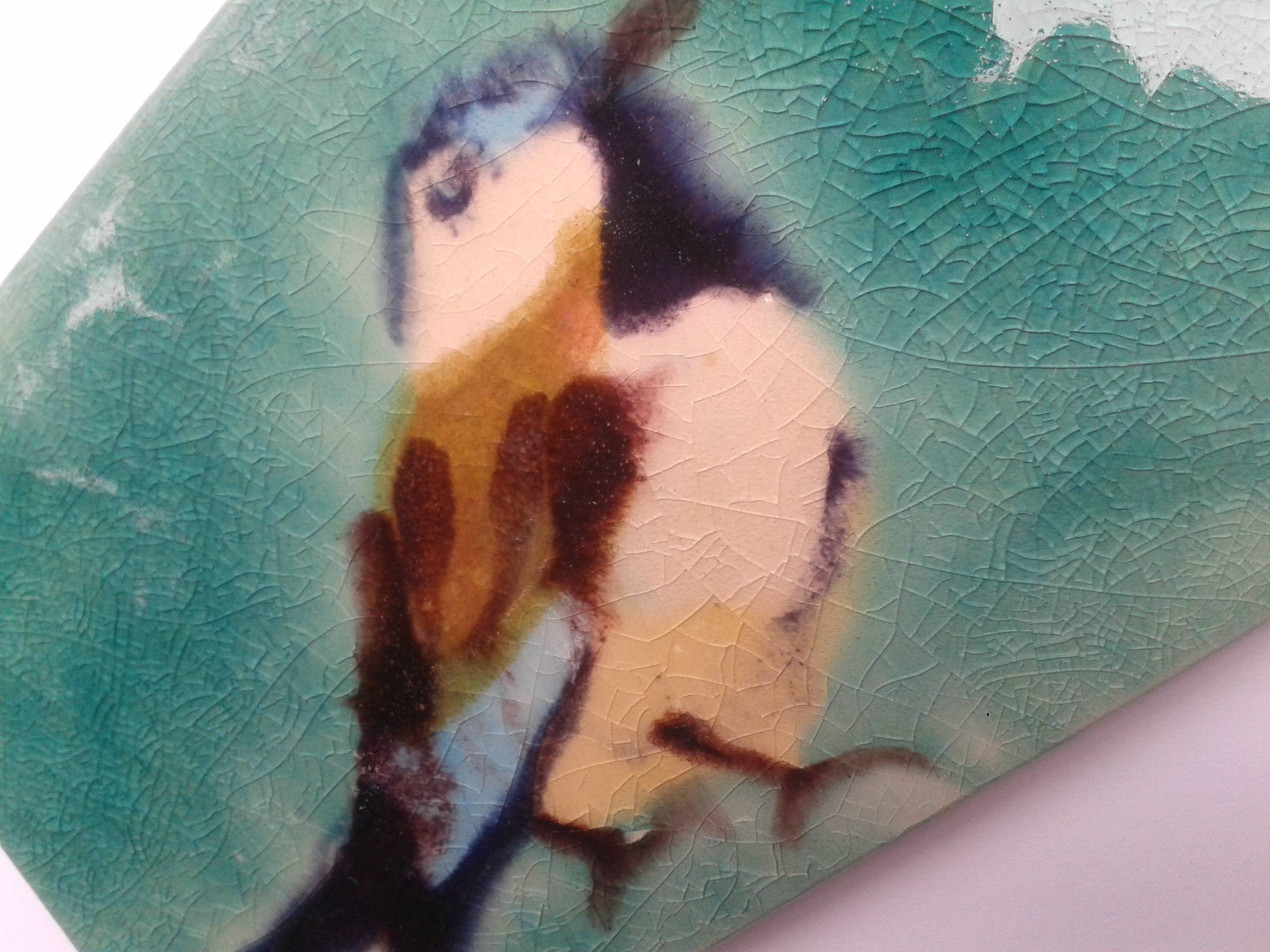 Room shots & in-situ tiles on this page courtesy of Mike Henton                 ( except Great Tit behind basin )
Our new range of hand painted tiles as seen on Grand Designs in the Dursley Treehouse kitchen & bathroom…
We've specially created some brand new tiles – much loved British Garden Birds & beautiful Moths – all inspired by the wonderful wildlife that surrounds our Cotswold super eco home & studio.
In the Treehouse bathroom, there are Robins, Goldfinches & a cheeky Sparrow! All full of personality & character & because each one is hand painted, each one is totally unique …
In the Treehouse kitchen, overlooking the Cotswold hills in the distance – new gorgeous, rich Moth tiles flutter behind the sink & worktop … could there be a better place to wash-up?
"I wanted to create some really unique tiles, especially for our new eco home & tile studio … I love all the birds in the trees & the moths that live here with us … I hope I've managed to capture their beauty!"
For more info on our home & holiday self catering cabin in the garden of the Treehouse ,please visit www.dursleytreehouse.co.uk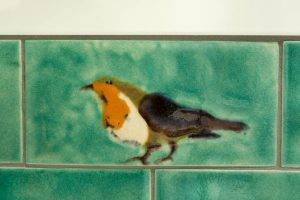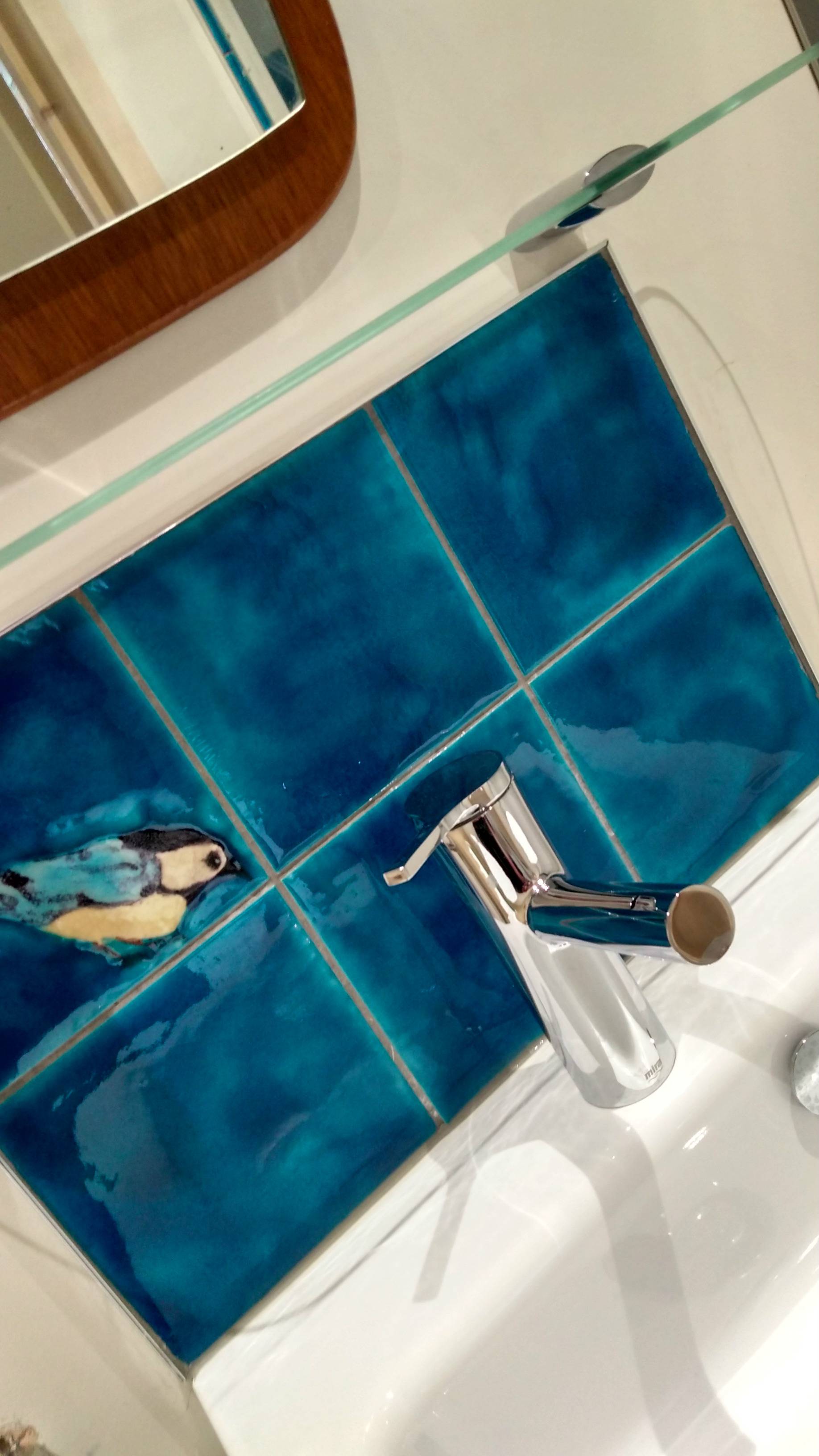 Great Tit on 15x15cm tile with a Turquoise background