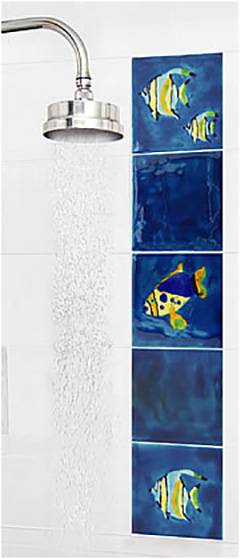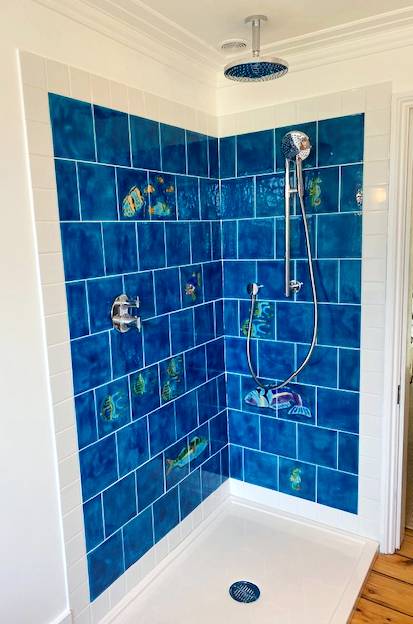 Single Fish tiles & Tropical Fish murals  used with matching plain Turquoise tiles in a shower enclosure – looks so dramatic !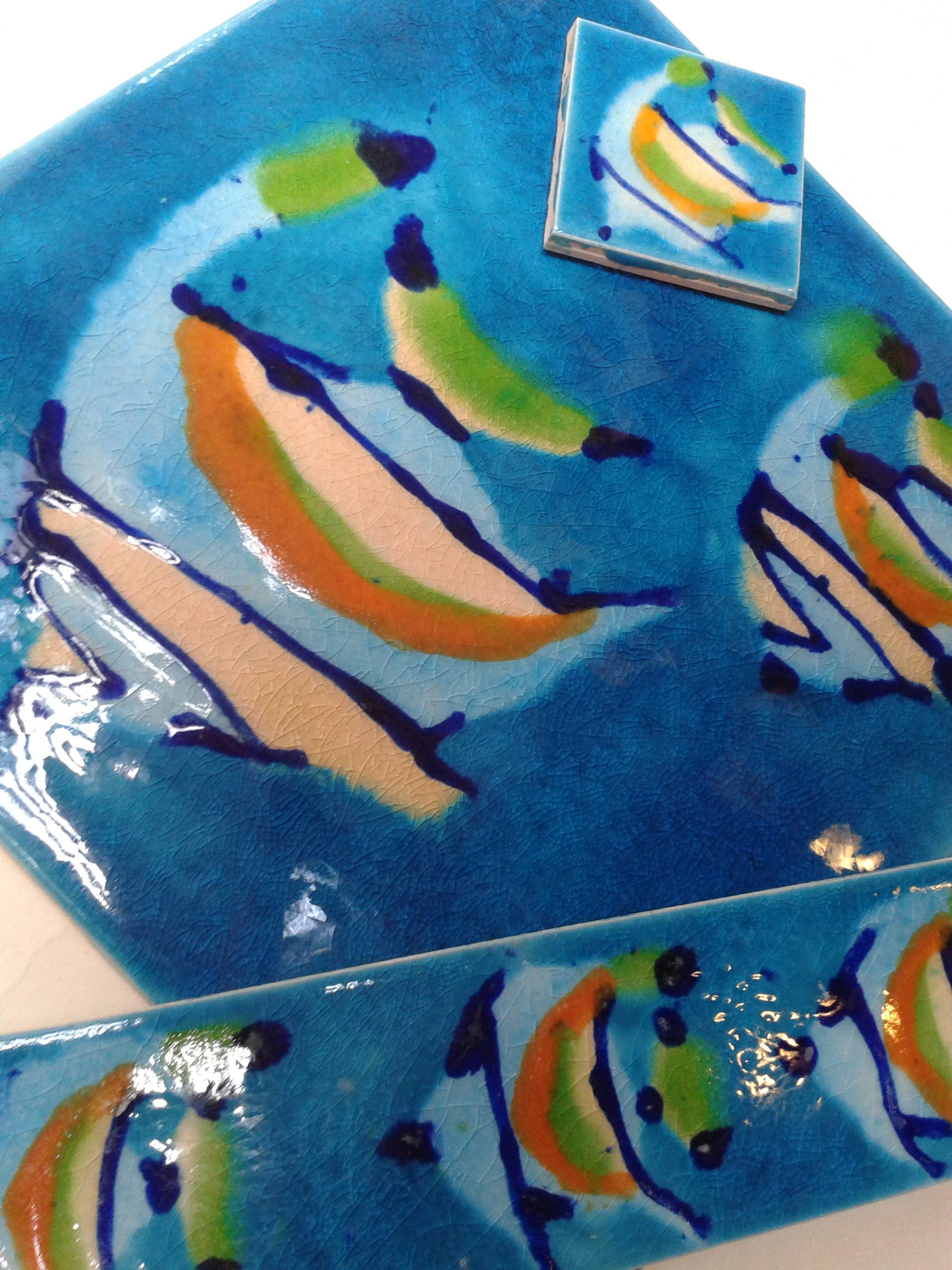 Our best selling Angel fish tiles …in many different sizes !
Hand made Sea tiles
Exquisite sealife, in rainbow colours, that float in a sea of turquoise. These sea wall tiles are simply gorgeous – try them as a large border around your bathroom or dotted around a kitchen.
Here they are used together to form a large tile mural in a shower … remember all our tiles are sealed as standard so they are all waterproof ... go ahead , use them behind a bath or as basin backsplash !
Bespoke & unique shower tiles
Why not customise these Tropical Fish  tiles to create a design that's truly personal & create your dream bathroom to escape the trials of the day ? Maybe  swap 1 fish for another or change the direction they swim in.
Our much loved & best selling classic Fish tiles … pick & choose your favourites !
They are all hand painted by us in our Cotswold Treehouse  studio so they all have their own personality & that means each one is unique & special – you might say a one-off piece of art work …
Try a wonderful mix of different Fish , what fun !
Or use one design repeated several times , really dramatic …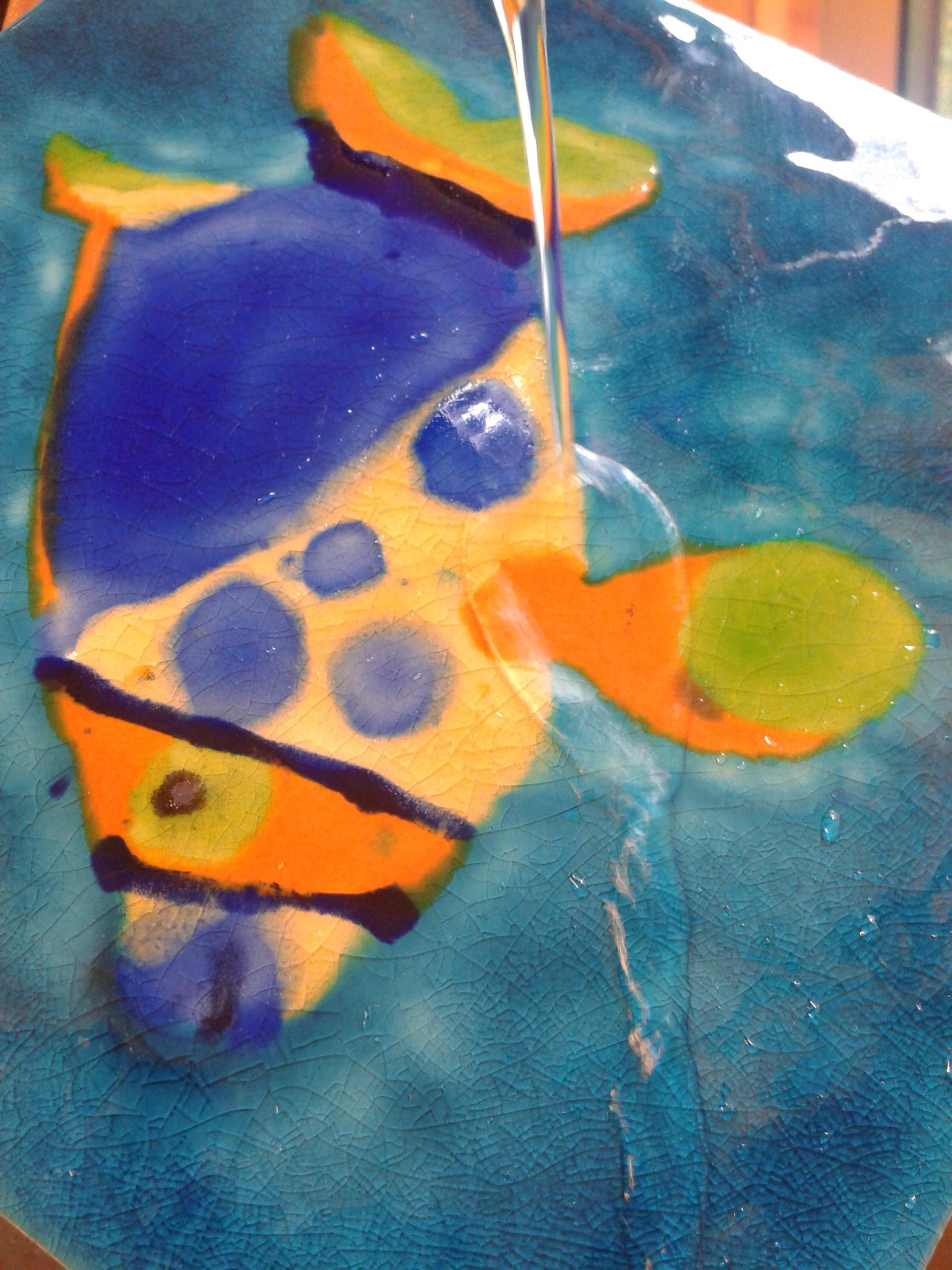 All our tiles are sealed as standard so they are waterproof !