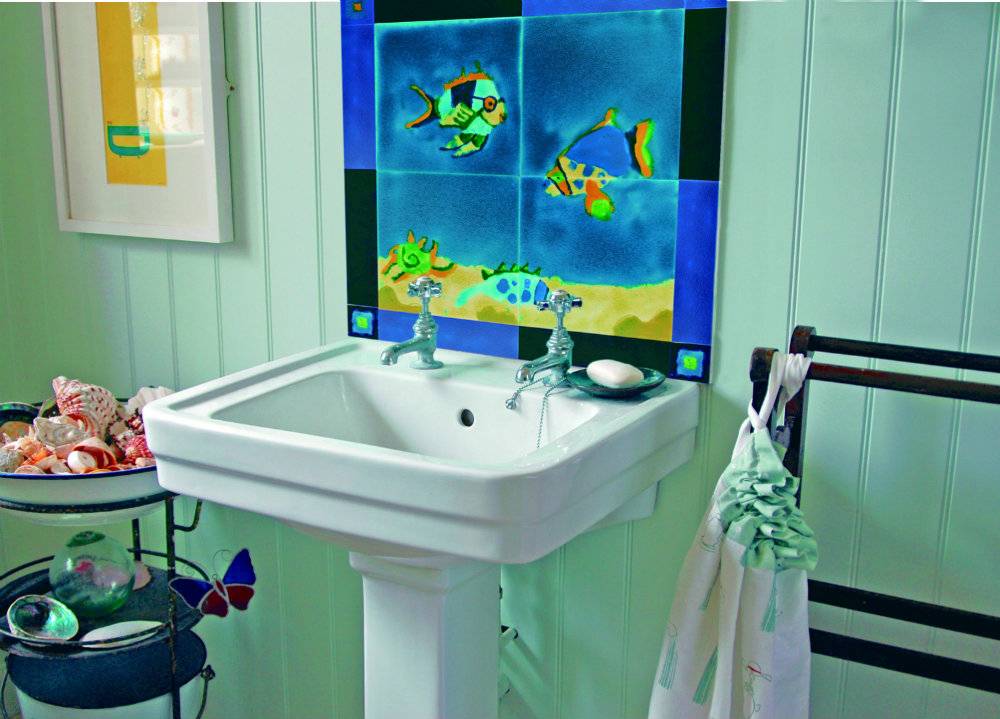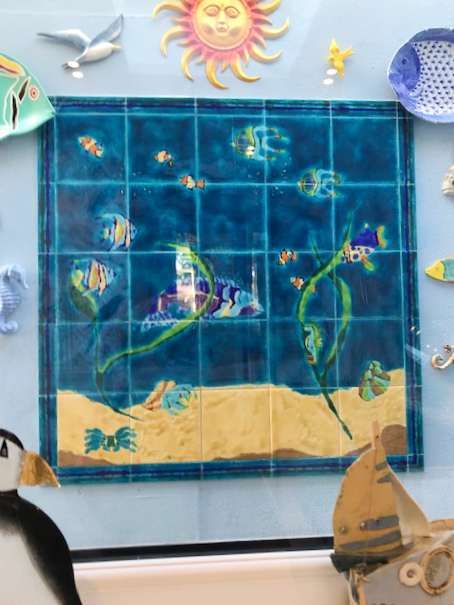 Gorgeous Sea Life underwater sea life scene ...
A custom made  25 tile mural on the customer's patio wall !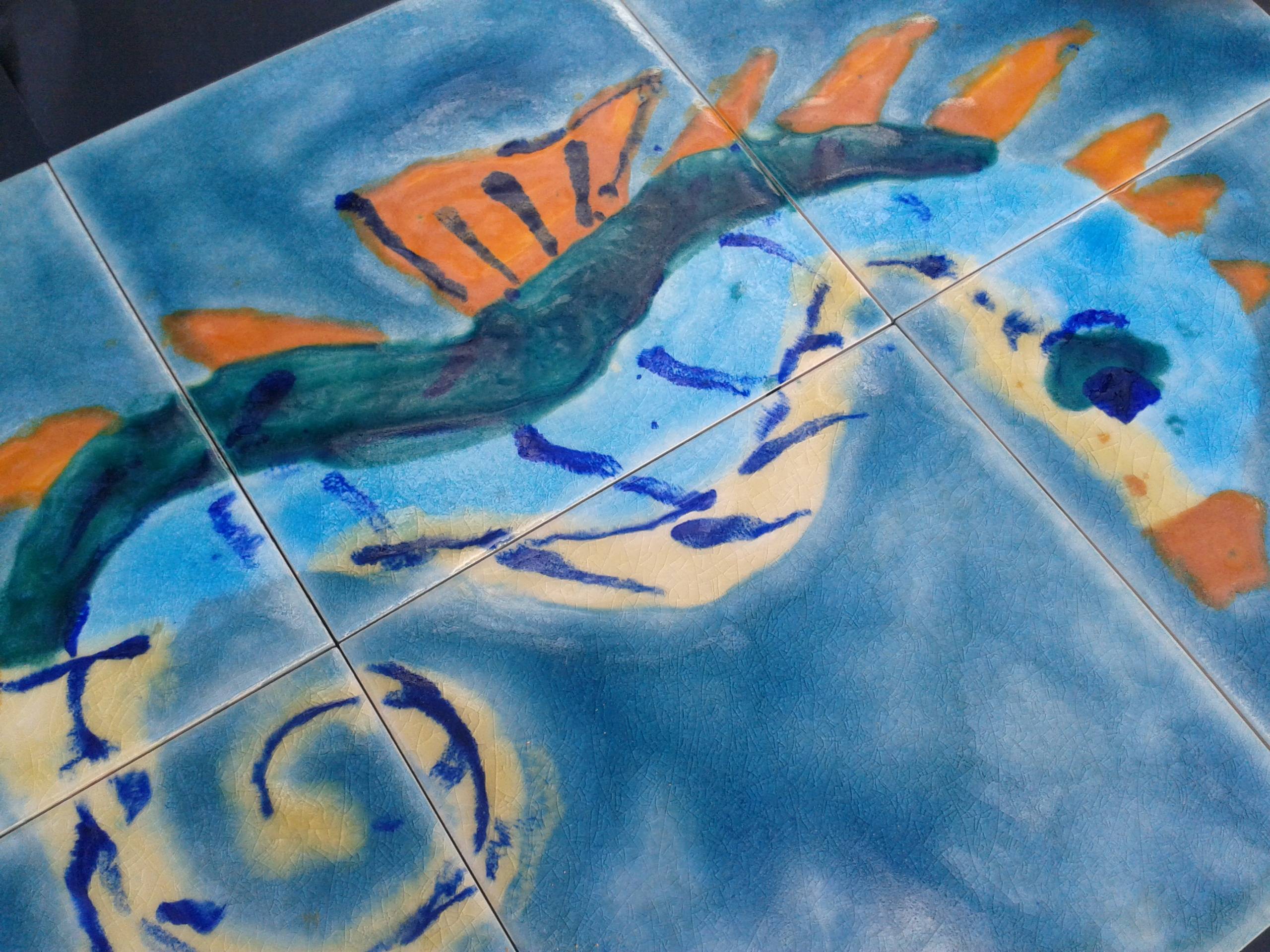 One of our all time classics ! – the much loved handmade 6 tile Seahorse mural but with an extra special twist …
We were delighted to have been asked to personalize these tiles to suit a customer's colour scheme , we replaced the Turquoise background for the Moss colour … we think Mr Seahorse looks pleased as punch !
                     Why not ask us to make something especially for you too ?
Sea tile panels & murals … why not create your own stunning centrepiece ?
These tiles create a really individual feel to any bathroom or kitchen wall. As well as our standard range of panels on this page, work with our artist  to create unique & individual wall tiles or panels to your own particular requirements. How about swapping one fish for another?
You'll be the proud owner of a completely unique work of wall art that reflects your personality !
          Create the bathroom you've always longed for with  colourful , luxurious tiles
As you soak in the bath to de-stress after a long day , it's so much nicer to gaze at some decorative , carefully hand made tiles with their gorgeous Persian glazes than looking at boring tiles ! Each tile is lovingly hand painted  … how can that not lift your mood !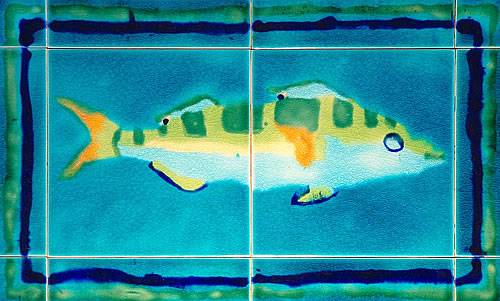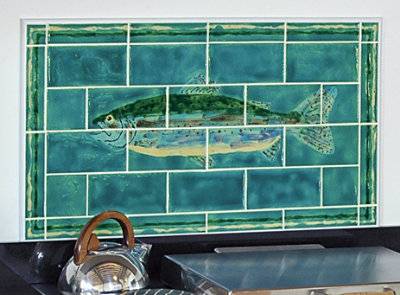 Not just for bathrooms … the Trout mural looks pretty fantastic behind a range cooker .
Team it with our range of gorgeous plain tiles to create your dream kitchen … just the way you want it !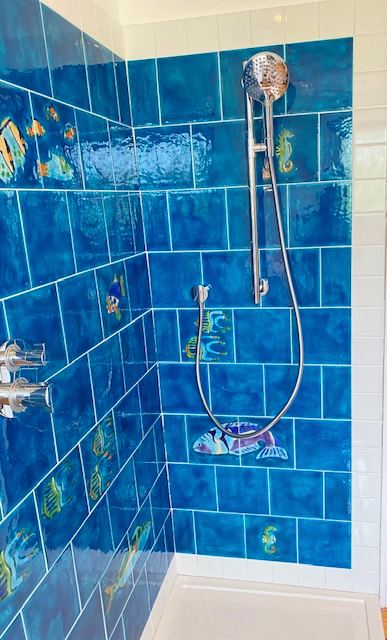 Wow … Our hand painted single Tropical Fish tiles used with single Fish tile murals  & matching plain Turquoise tiles , all using our unique Persian glazes.