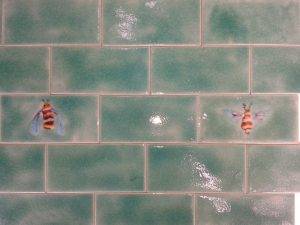 Hand painted Shimmering Kingfishers & fantastic Frog tiles … perfect for kitchen splashbacks !
How about some beautiful Bees and Butterflies  flying across your wall ?
Or some cute Ducks … all handmade to give them all their own personality .
Inspired by the natural world around us , these charming handcrafted tiles reflect the wildlife we see out of our studio window & our rural setting … insects that fly around our woods, birds & frogs  that enjoy the stream .
We also love the characterful ducks & chickens that lots of our neighbours have .
All these tiles are available in a variety of sizes & different background colours to match your own colour scheme .
Try a border of dragonflies or a variety of different butterflies , these look fantastic with our matching plain tiles .
The larger 20x20cm format tiles work really well as a splashback & can be used with a smaller format tile such as a 10x20cm or 10x10cm tile or even  a larger format tile .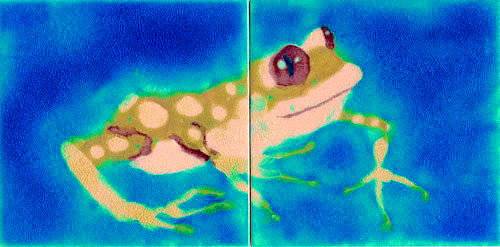 2 tile Brown frog splashback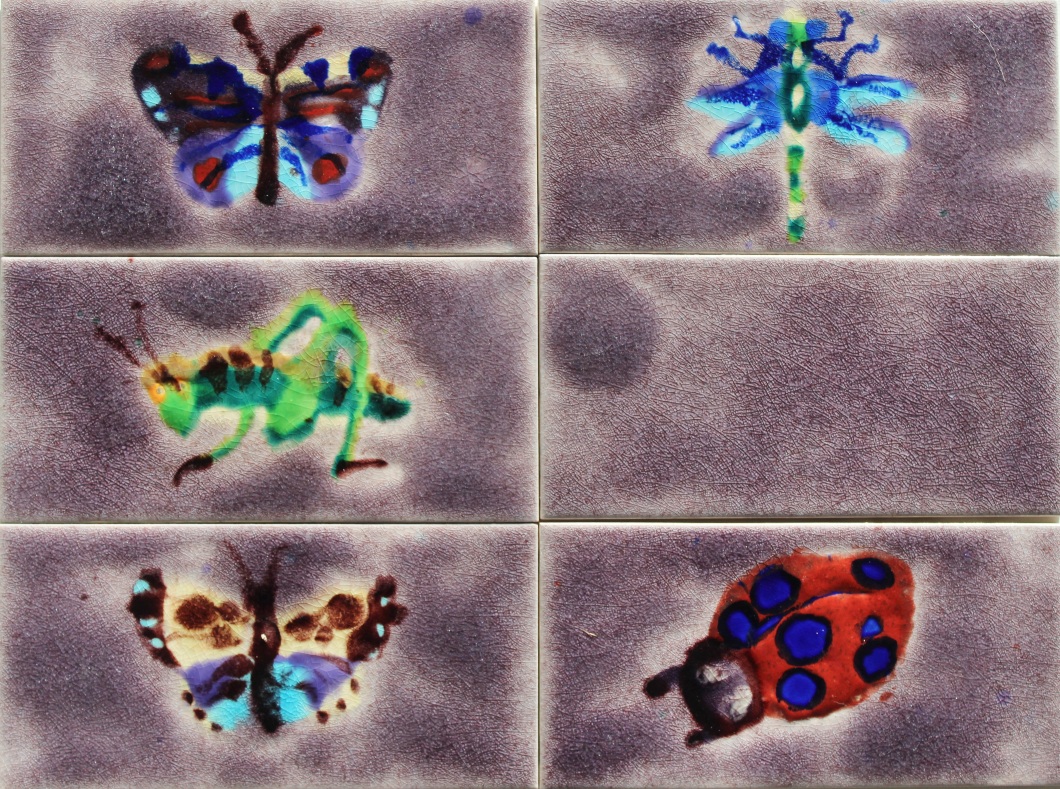 British wildlife kitchen tile designs with Damson background on a 10x20cm tile.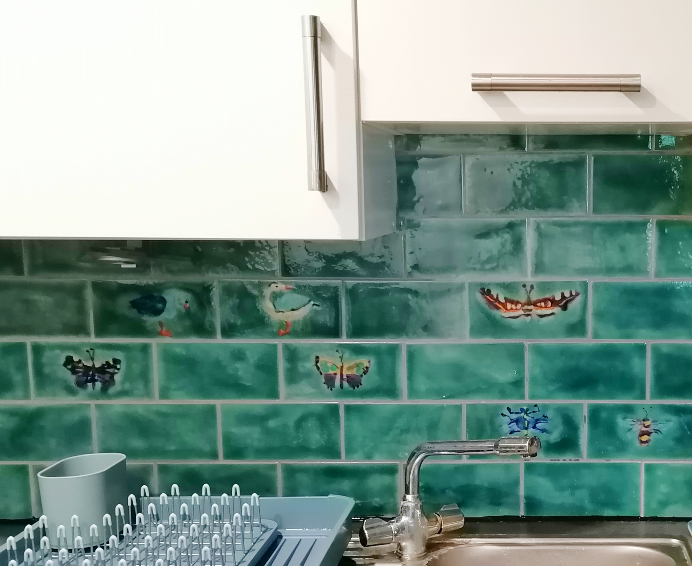 Variety of Woodland Creature tiles all with Moss background in a kitchen