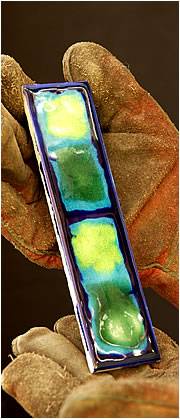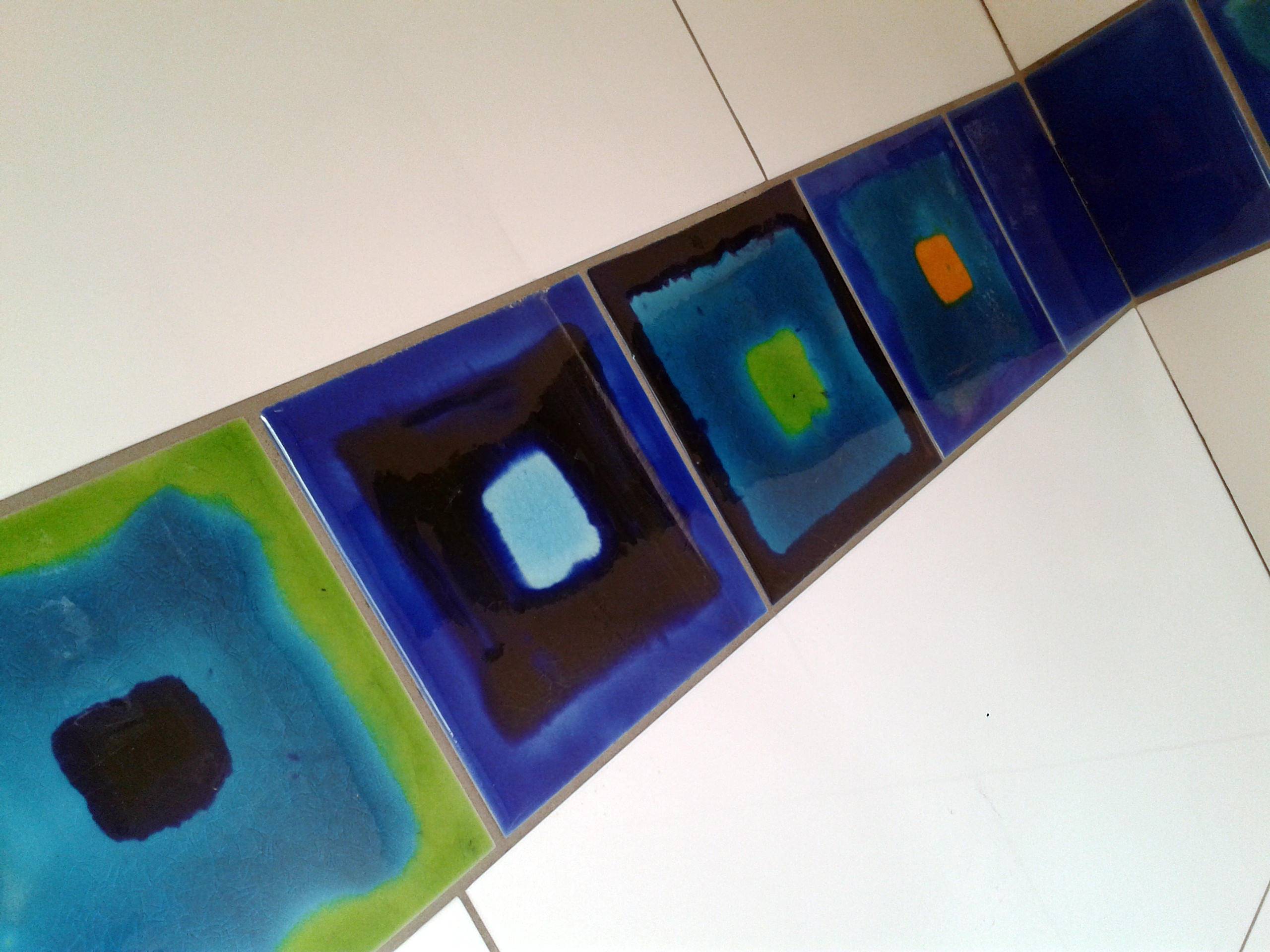 We've used our brightly coloured hand painted 15x15cm Florida Square tiles as a bold border with larger white 30x60cm  tiles in one of our Treehouse bathrooms … these will wake you up in the mornings ! They give  a  clean , contemporary feel but with a real injection of bold colour.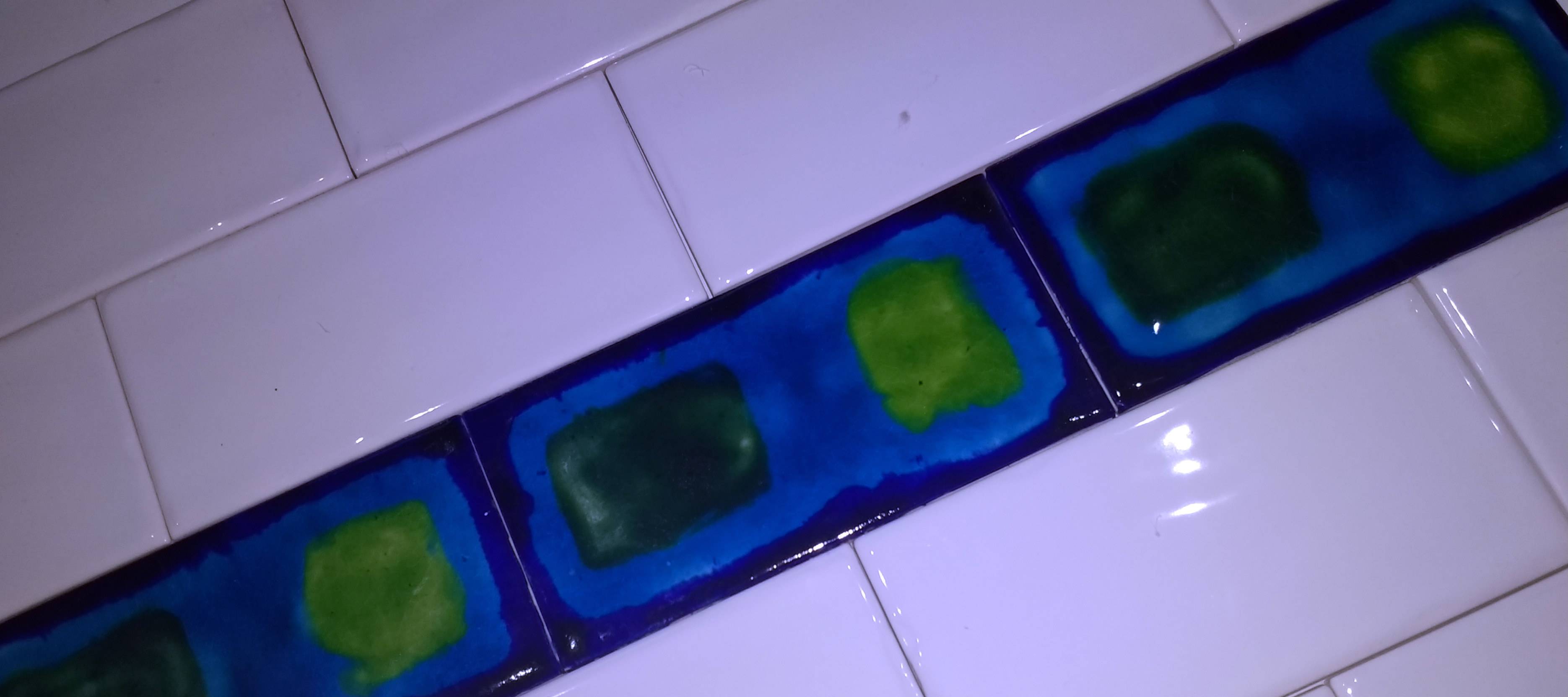 Or , if you'd prefer the ever popular brick format tiles , try our Florida Square 7.5 x 15cm tiles with white tiles to give an instant contemporary update to classic style…
Florida squares….vibrant , hand decorated tiles
Reminiscent of the 1950's abstract expressionist canvasses, Jaafar's Florida Squares will add a simplicity of colour to any bathroom – use them to reflect your personality  & to inject some real flavour .They will give a dramatic decorative focus to any bathroom or kitchen … but why stop there ? – how about your conservatory or impress your guests in the downstairs loo ?
We like to think of them as timeless classics…
Custom made Tiles
How about customising these tiles to your own requirements? Try swapping 1 colour for another to suit your scheme.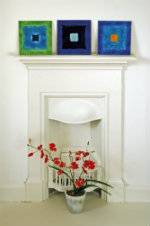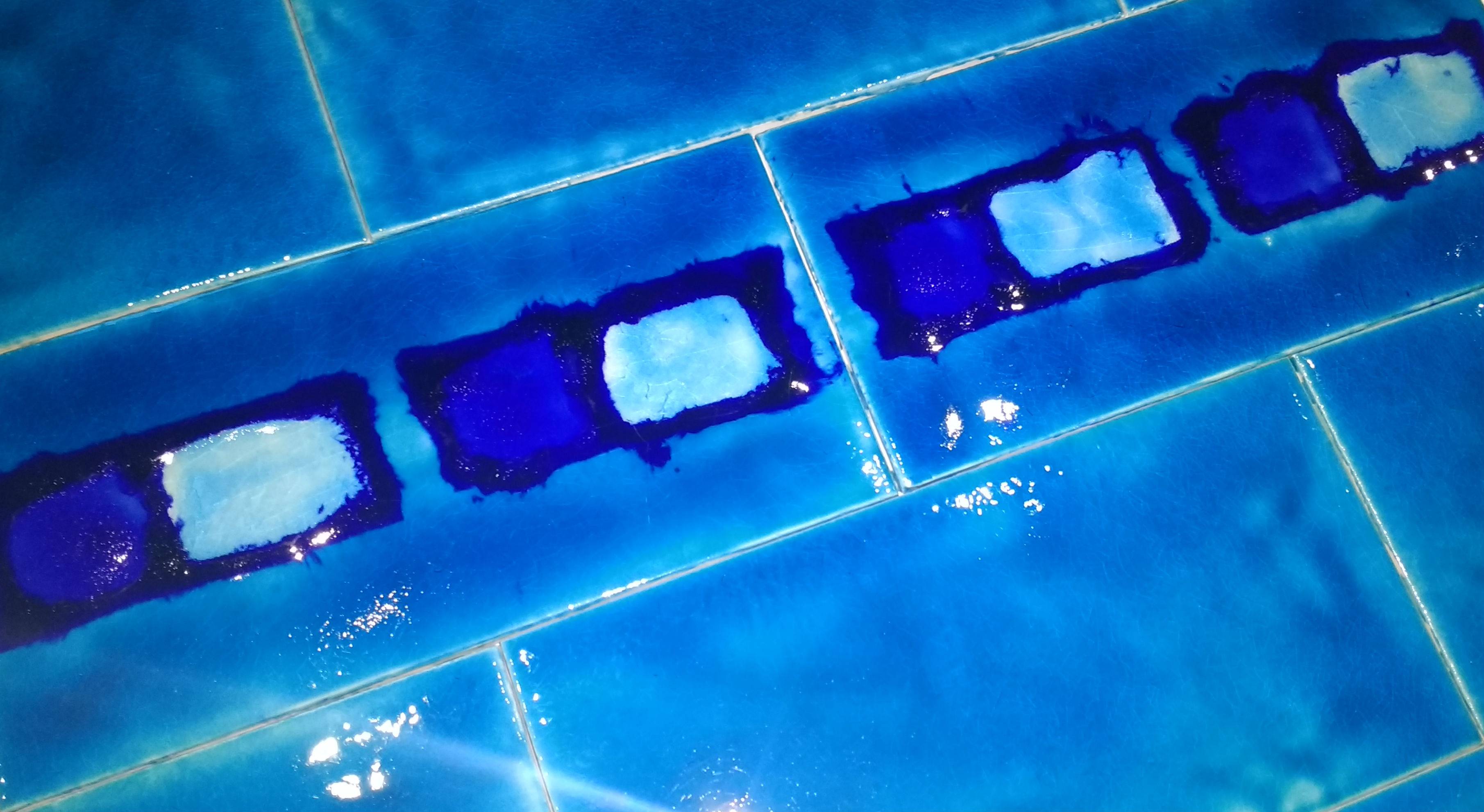 Try the Florida Square 5x20cm border design on a 10x20cm tile to bring any wall space to life !
Shown here with a plain Turquoise 10x20cm tile.