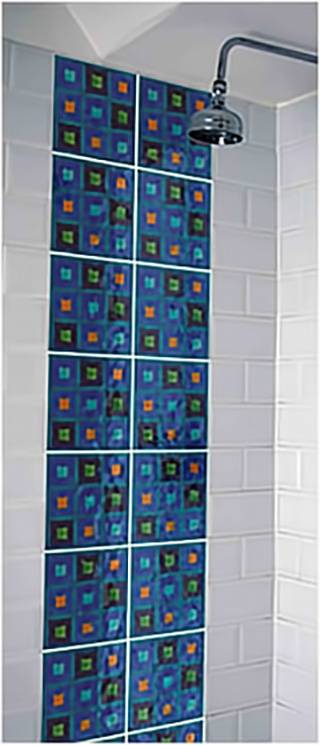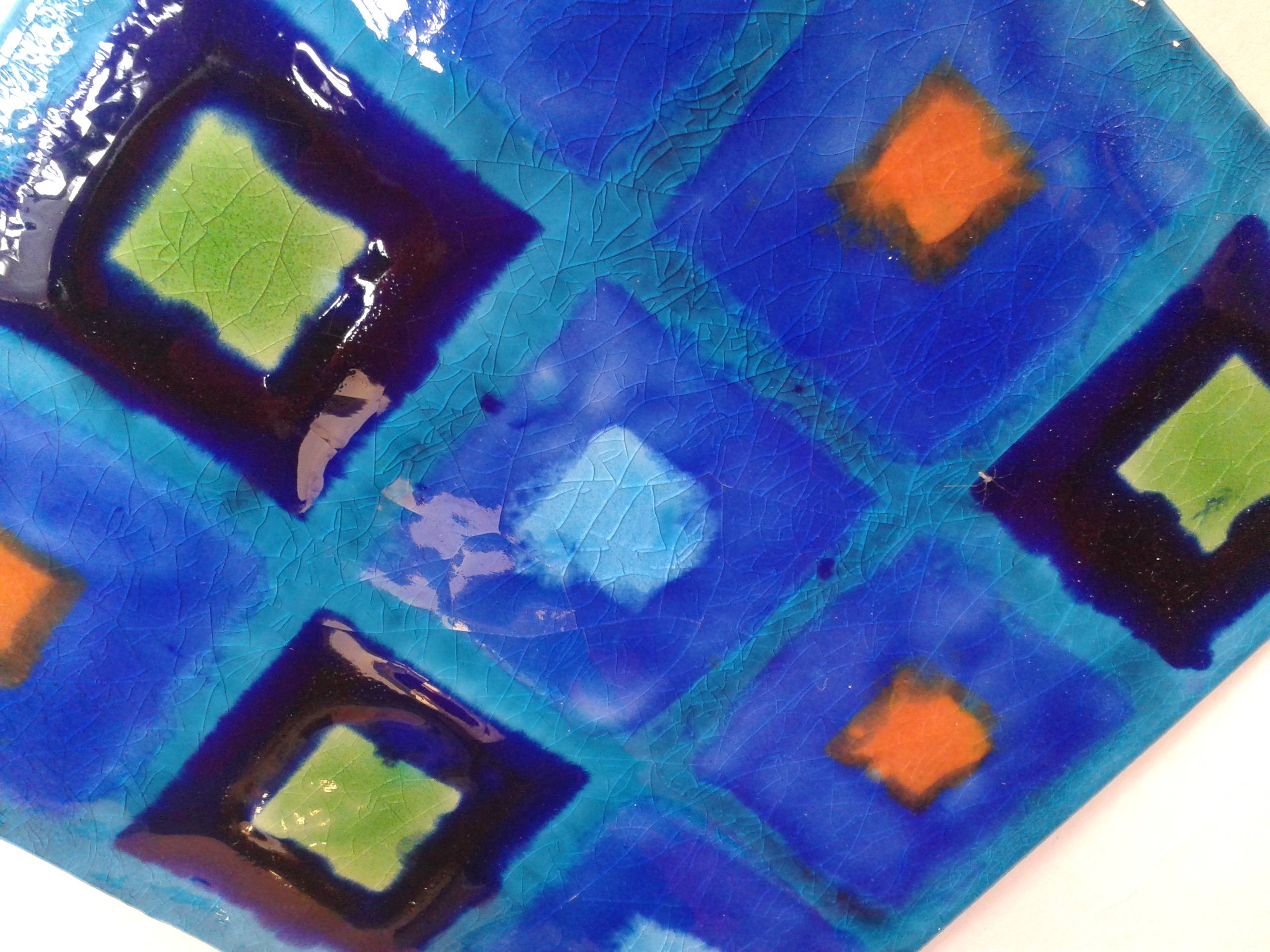 Dramatic , glossy glazes on the Multi Square tile produce intense colours to really personalize your room .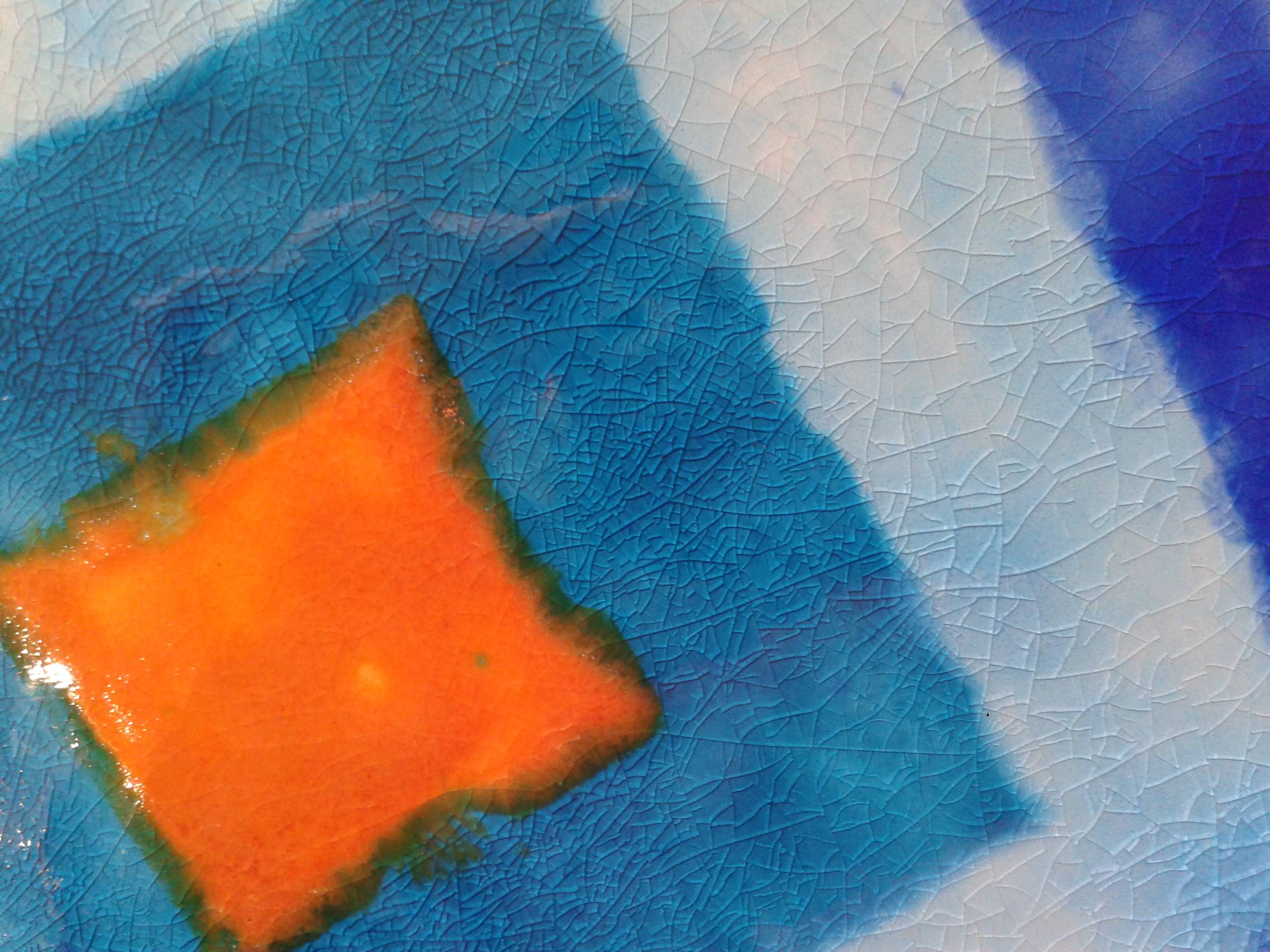 How about customizing your own tile to suit your room ?
Above is an example of one clever customer who wanted our zingy Orange in the centre of the Single Square instead of the Pale Blue…she now has a totally unique piece of art , made specially for her ! We were delighted to help …
Go on , be brave & let your imagination go wild !
Create a real statement … charismatic accents of colour
For the latest in bold & beautiful wall tiles, our Contemporary Brights range provide a gorgeous focal point.
Rich turquoise and ultramarine ceramic wall tiles are combined with orange and green accents for a stylish feel.
Instead of totally re-decorating your room to bring in more colour , try adding patterned tiles , they can really improve & modernize the decor you already have.
Try several of the same design for a contemporary wall tile mural in your bathroom or kitchen , not for the faint hearted but a stunning addition that reflects your personality.
Maybe you fancy something a bit more subtle ?… Try a border of Jazz stripe tiles running all the way around your wall  , either the delicate Lilac & Ultramarine stripe ( JA66 ) or the bold Bottle Green & Cobalt Blue stripe ( JA65 ) for a wonderfully dramatic touch .
Use the corner Jazz Stripe  tiles to go round your corners …we've seen it used around a window to really frame a lovely view !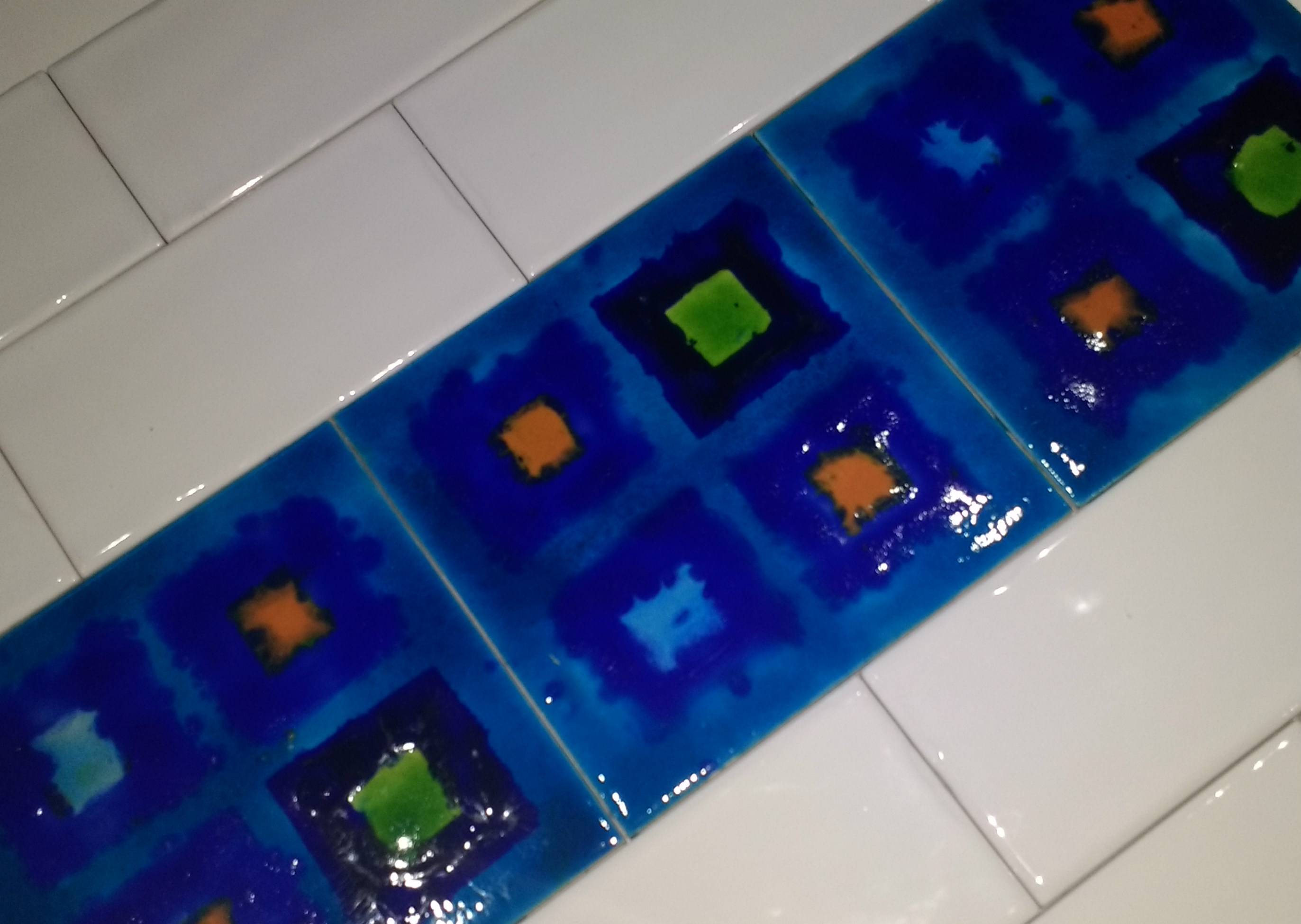 Use our contemporary hand made Multi Square tiles as a dramatic & eye catching border – here we've created a 15x15cm version & teamed them with a white metro style 7.5x15cm tile.