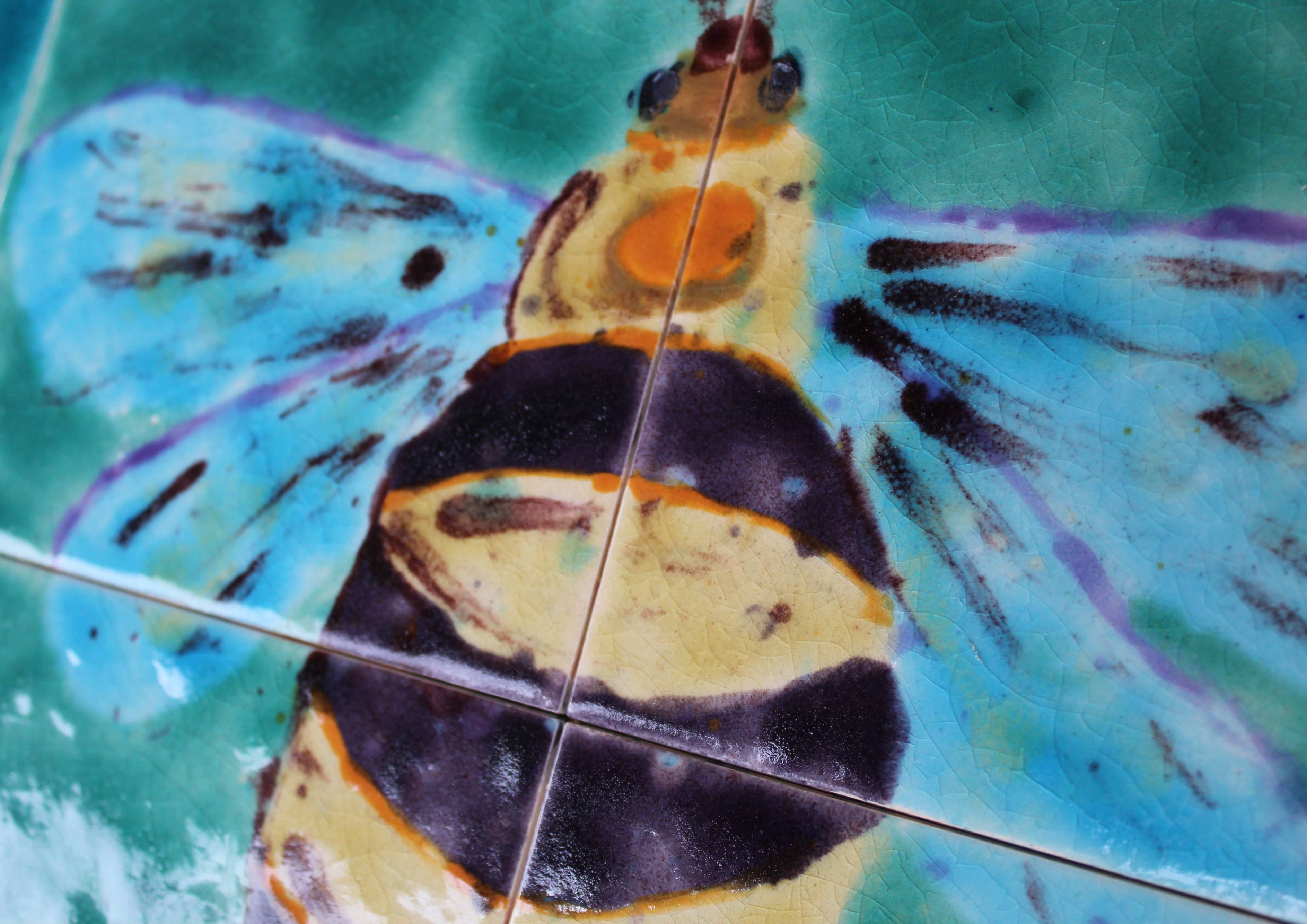 New ... Our latest 4 tile splashback mural - one beautiful Bee !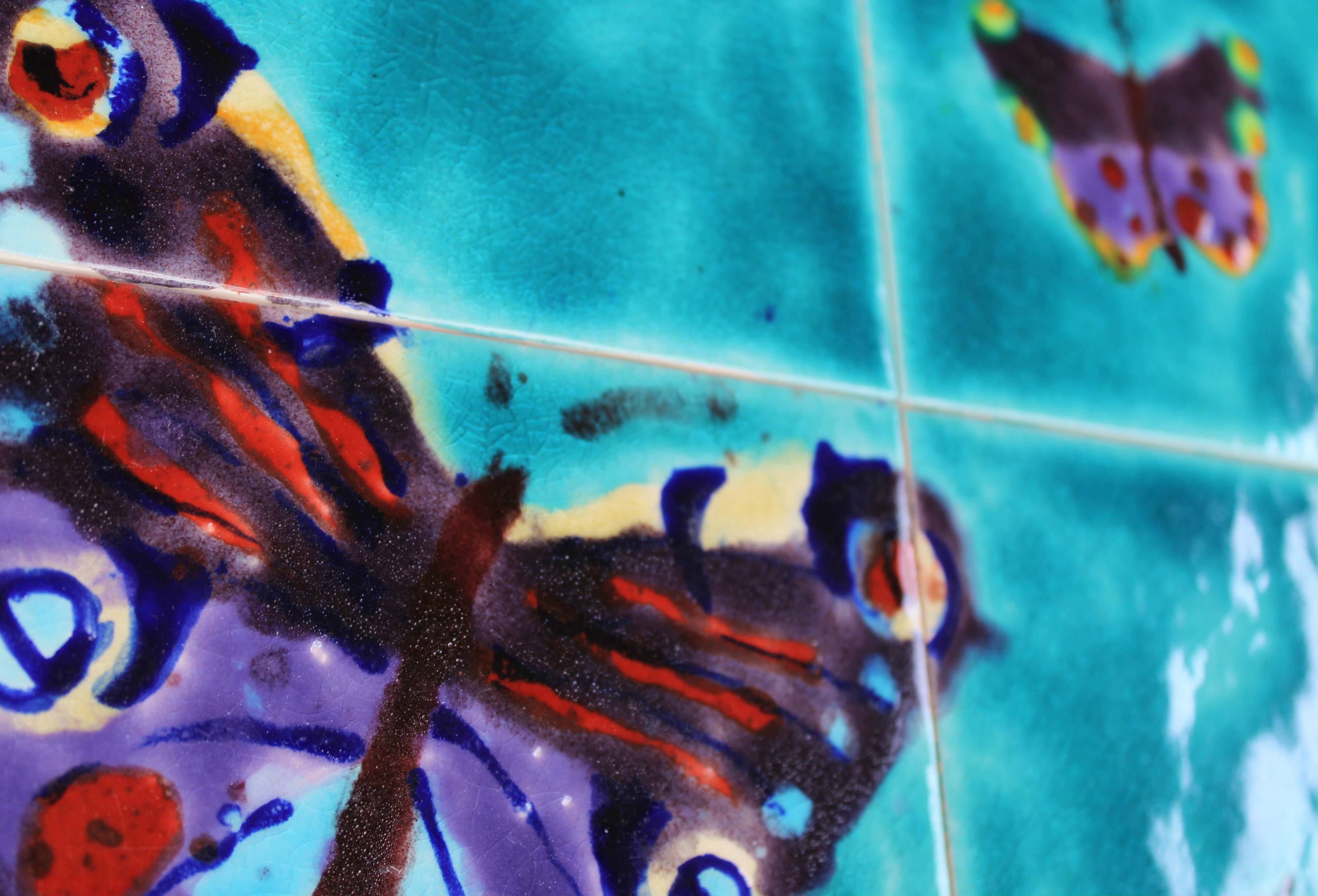 Can't decide which stunning hand decorated butterfly to choose ? ... our newest tile panel has 3 gorgeous butterflies AND a dragonfly !

Butterflies ,Dragonfly and Bee ceramic tile murals … a beautiful focal point to any room.
The Dragonfly, Peacock , Camberwell , Multi Butterfly & Bee four tile panels are captured in rich incandescent colours. These tile panels look equally striking in a bathroom, behind an Aga or in a conservatory.
As these are handmade tiles, we are able to accommodate special requests – how about a much larger or smaller butterfly to suit your space ?
                            Use these hand decorated tile murals in the heart of your home ….
The kitchen is truly the heart of your home , where family & friends can gather & enjoy the delicious meals made here .
The kitchen is used all day, every day so choose our distinctive tile backsplash for a real focal point for this special room  & create an inviting space  …… a tile mural looks so beautiful behind a cooker or sink .
It's easy to wipe & is kiln fired to last a life time- so practical too!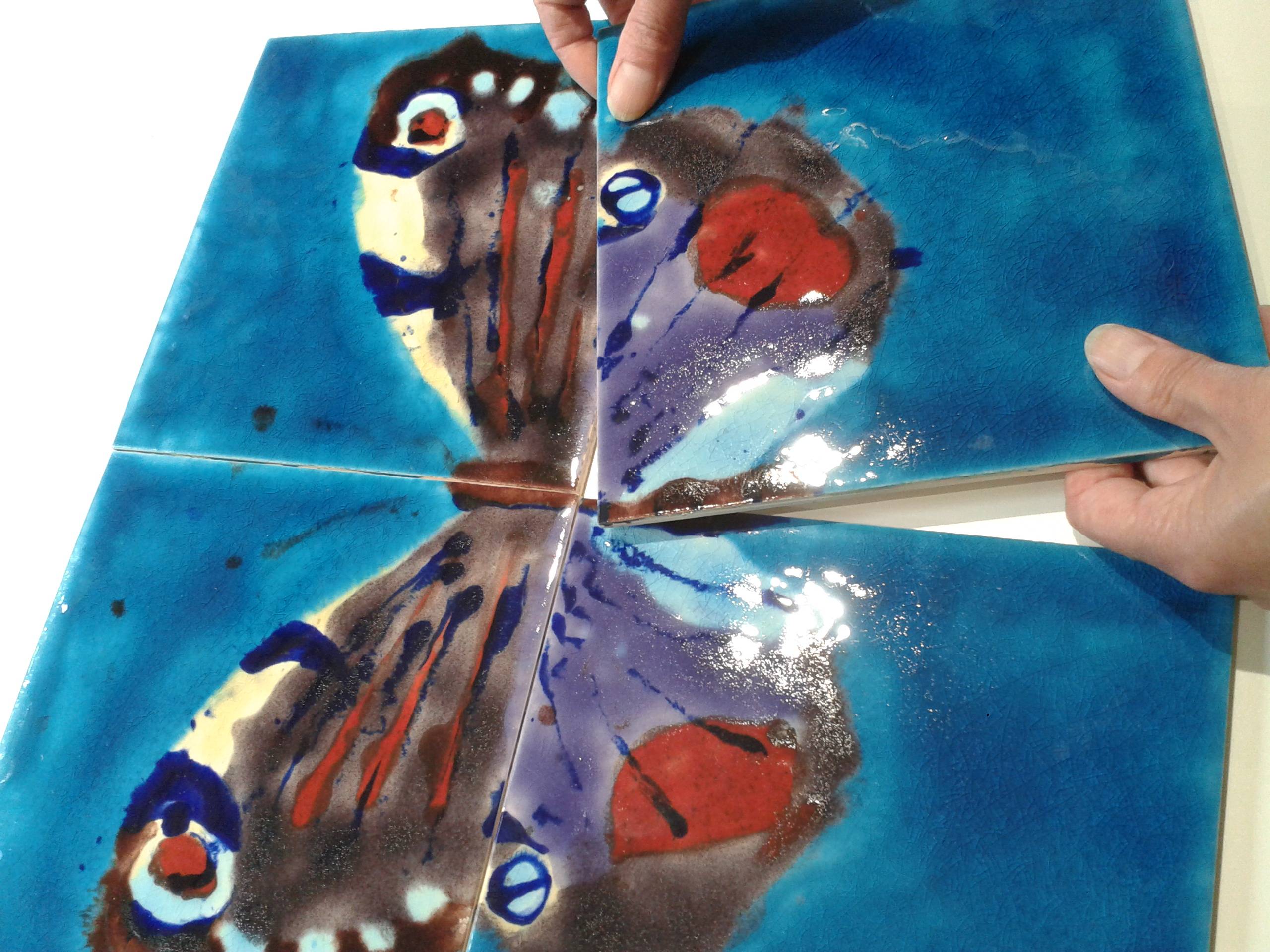 The hugely popular 4 tile hand painted Peacock butterfly mural … here's a secret…it's one of our favourites too !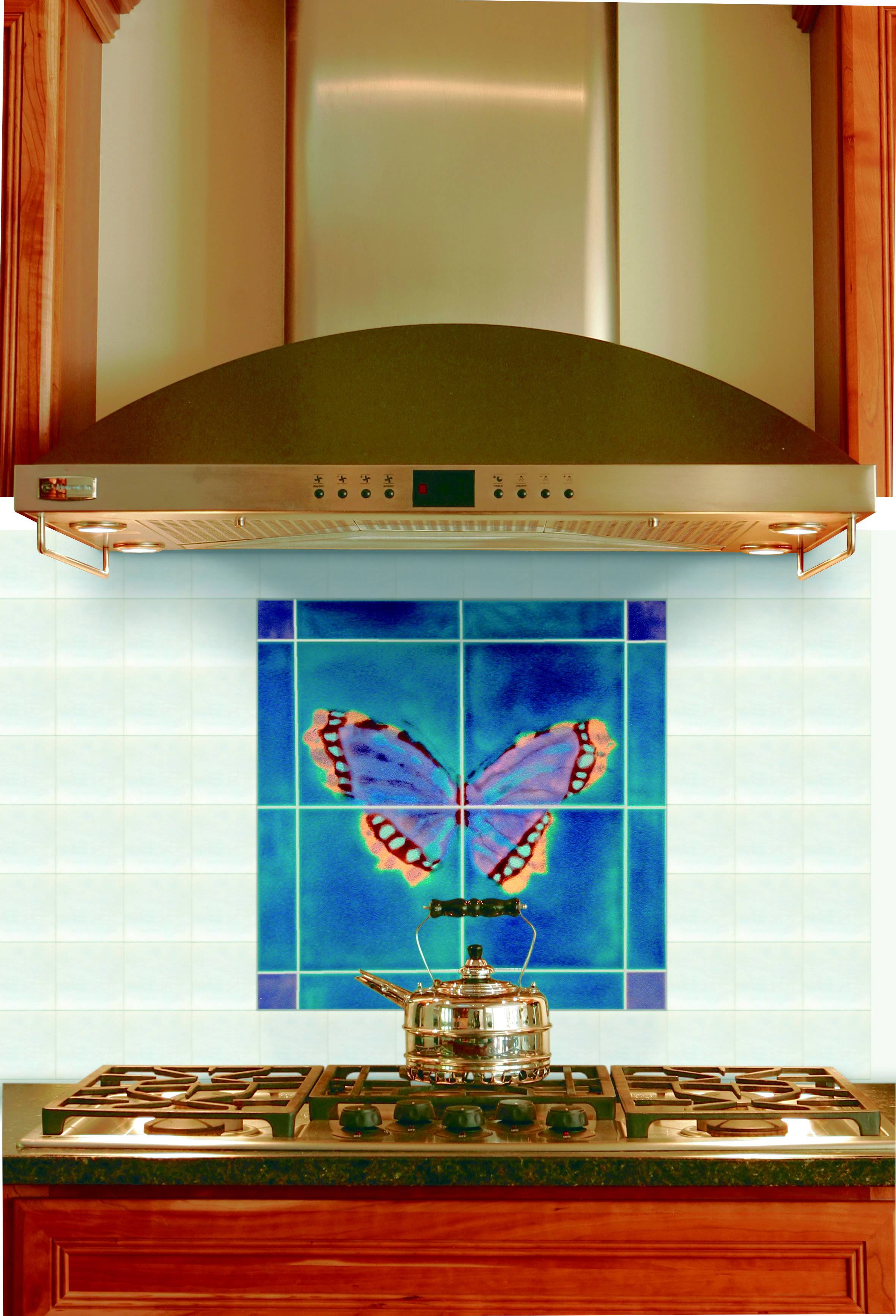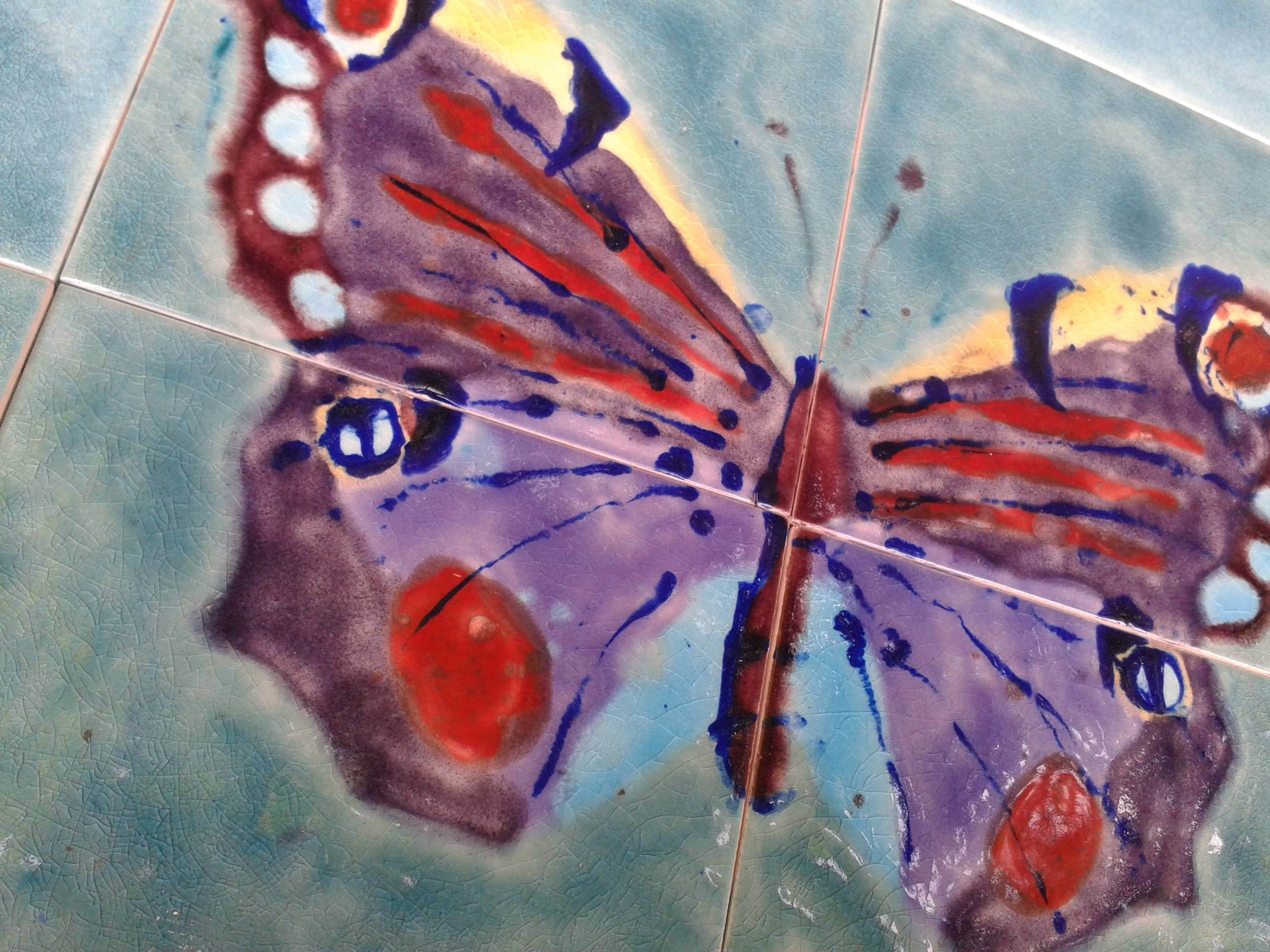 Here is an example of a bespoke Peacock Butterfly 4 tile mural , painted for one of our lovely customers who wanted the soft Moss glaze as a background colour instead of the standard Turquoise glaze … so pleased to say they were over the moon !