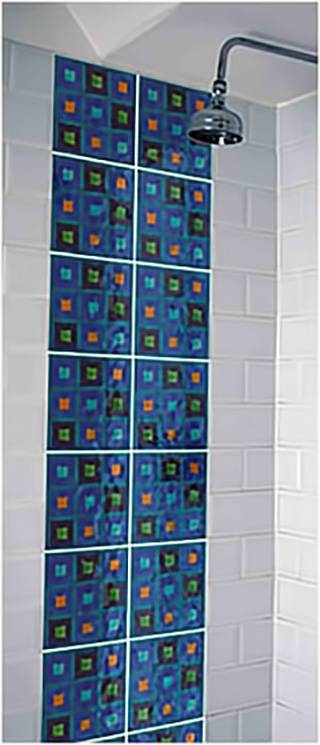 Create a real statement … charismatic accents of colour
For the latest in bold wall tiles, our Contemporary Brights range provide a gorgeous focal point.
Rich turquoise and ultramarine ceramic wall tiles are combined with orange and green accents for a stylish feel.
Try several of the same design for a contemporary wall tile panel in your bathroom or kitchen.
Sizes Available
Whole tiles… contemporary ceramic tiles
20x20cm & 15x15cm
7.5x15cm
5x20cm
7.5×7.5cm & 5x5cm squares
See Contemporary Brights catalog page for more details